Student and campus services
La Trobe University has a range of student support services. These include counselling, chaplaincy, academic assistance and learning support, and employment and career advice. Campus facilities include a medical centre, computing centre, sporting and recreation facilities, and childcare centres. The university supports a variety of student organisations, clubs and societies for students to become involved in campus life.
As a La Trobe student you'll have access to a comprehensive support network of people who are here to help you get the most out of university. You'll be supported throughout your studies, prepared for work and receive assistance in finding a job.
During your first six weeks you get guidance from our senior student Connect Mentor team. The Student Learning team will help you with study strategies and La Trobe's Career Development Centre will help you with planning your career.
La Trobe University has campuses in Melbourne CBD, Melbourne (Bundoora), Bendigo, Albury-Wodonga, Mildura, Shepparton and Sydney.
La Trobe University encourages young people who are in formal out-of-home care (eg foster care, residential care, kinship care, being a ward of the state), and those who have transitioned out of the system to attend La Trobe and to excel. La Trobe's strong equity focus ensures many existing programs and services assist these students.
Equity and Diversity provides information and support to people with a disability, mental health issue or ongoing medical condition. We also support primary carers of people with a disability or frail aged.
General information for La Trobe University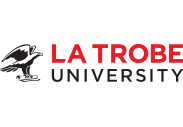 Other scholarships & schemes