Admission criteria and entry schemes
To be offered a place in a course at La Trobe you must meet both the basic University admission criteria and any additional criteria for the course to which you seek admission.
Undergraduate applicants
Australian Year 12 students
We assess Year 12 applicants on their academic performance including their performance in prerequisite studies and any specified extra requirements:
essential requirements for selection – Prerequisites
essential requirements for enrolment and graduation
admission criteria
ATAR – compulsory
other criteria may apply – interviews, auditions, tests, personal statements
subject adjustments
Educational Access Schemes (EAS)
location adjustments.
Selection rank adjustments
Equity adjustments
If you believe you have been educationally or financially disadvantaged, you may apply for consideration under Special Entry (SE).
Access and equity schemes are targeted at applicants who have been unable to reach their full educational potential due to circumstances beyond their control and who therefore have been unable to perform at their best academically, limiting access to the courses of their choice.
La Trobe University SE applications are processed centrally through UAC.
Location adjustments
The Rural and Regional Student Access Scheme provides an automatic three-point adjustment to eligible applicants whose home postcode is classified as RA2 or higher using the Australian Standard Geographical Classification (ASGC) postcode classification system (eg Bendigo, Wodonga, Shepparton, Mildura would all qualify for a bonus).

The Priority Access program awards eligible Australian Year 12 students adjustment factors for entry into a La Trobe course. Adjustment factors are awarded to applicants in one of three categories: Priority Schools, Priority Campus or Regional Schools. Adjustment factors are automatically applied through the UAC application process. There is no need to apply separately.
La Trobe University pathways and entry schemes
Criteria that may apply in addition to the ATAR
In addition to achieving the standard of performance required for admission, for certain courses you must also satisfy any additional selection criteria, such as a personal statement, a questionnaire, a portfolio of work, an audition, an interview or a test. These criteria are taken into account either instead of, or in conjunction with, your ATAR or equivalent. Details of additional selection criteria and how applicants can meet these requirements are outlined in the course descriptions on the course search.
If you are undertaking your Year 12 studies offshore and are applying to a course that has additional selection criteria that you will find difficult to meet, contact La Trobe University.
Other admission options
Aspire program
The Aspire program recognises the skills and experience you've gained through your contribution to the community through leadership, volunteering or initiative, and rewards you with an early offer into La Trobe. Successful applicants receive an early conditional offer in September for their chosen course, along with minimum ATAR requirements and an enrichment program designed to give you a head start at La Trobe and beyond.
Limited ATAR
Under certain circumstances you may be admitted based on a Limited ATAR.

Post-school applicants are selected primarily on academic merit as indicated by the applicant's previous academic record. This may have been obtained via the HSC/VCE or equivalent, TAFE study (Certificate IV or higher, partial or complete) or university study (partial or complete).
Completed enabling courses
Applicants who have successfully completed La Trobe's Tertiary Preparation Program will be eligible for entry into select undergraduate courses.
La Trobe's TAFE Diploma pathways program enables some applicants who have studied at TAFE to enter related degree courses with a significant level of credit.
Work Recognition Program
The Work Recognition Program takes into account your previous and current work experience as part of your application.
Special Tertiary Admissions Test (STAT)
Applicants who have not successfully completed Year 12 or do not meet the course requirement through the Work Recognition Program can sit the Special Tertiary Admissions Test (STAT).
Enabling course options
The online self-paced Tertiary Preparation Program helps develop the academic skills needed to successfully complete university or TAFE study and has face-to-face learning support at our five Victorian campuses. Year 12 completion is not a prerequisite but you must be 18 years of age. Successful completion of the program supports entry into select undergraduate courses.
There are commonly accepted overseas secondary qualifications that La Trobe may take into consideration. Check your qualification.
Contact La Trobe to discuss eligibility for admission before submitting an application to UAC.
English language proficiency
If you have qualifications from countries where English is not the standard language of instruction, you must provide evidence of English language proficiency.
Aboriginal and Torres Strait Islander people are welcome to contact Indigenous Student Services for advice about courses, application procedures, scholarships and other aspects of studying at La Trobe University. Launched in 2017, I-Aspire is a leadership program connecting young Indigenous students from Years 9–12 who are passionate about making a difference in their community.
La Trobe University encourages applications from current and former members of the Australian Defence Force.
Support staff located at each of our campuses can help you transition to, and succeed at, La Trobe.

General information for La Trobe University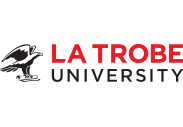 Other scholarships & schemes