Student and campus services
UNSW Sydney has a range of student support services. These include counselling, chaplaincy, academic assistance and learning support, and employment and career advice. Campus facilities include cafes and restaurants, a medical centre, computing centres, sporting and recreation facilities, and a childcare centre. The University supports a variety of student organisations, clubs and societies for students to become involved in campus life.
The main UNSW campus is located on a 38-hectare site at Kensington, close to the Sydney CBD. Other major campuses include the art and design facilities at the Paddington campus and UNSW Canberra at the Australian Defence Force Academy.
Community, convenience and comfort make the accommodation at UNSW feel like a genuine home away from home, whether you've travelled from interstate or across the world. UNSW has more than doubled its on-campus student accommodation over the past five years, providing homes for nearly 5,000 students.

UNSW colleges
Each of UNSW's six on-campus colleges offers a unique experience for undergraduate students, offering fully, partially and self-catered options. Across all colleges the student culture thrives, creating a welcoming, supportive environment.
UNSW apartments
Students can choose from single or shared rooms and apartments both on and off campus. Apartment life is geared towards independent students of all ages and can cater for couples and families with children
Affiliated accommodation
There are a number of affiliated accommodation providers offering college and apartment-style living on and off campus.
General information for UNSW Sydney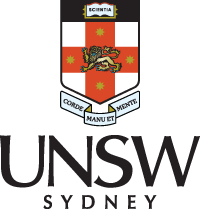 Other scholarships & schemes