General admission requirements
Admission criteria are the minimum qualifications you need before you can be selected for admission to a course of study.
As an international student completing one of the following qualifications in 2023, you will apply for admission through UAC and will generally be selected on the basis of your performance in these studies (ie your ATAR or equivalent):
an Australian Year 12 qualification (either outside or in Australia)
an International Baccalaureate (IB) Diploma
a New Zealand National Certificate of Educational Achievement (NCEA) level 3.
When assessing your application, UNSW may take any or all of your qualifications or attempts at study into account.

Additional selection criteria
In addition to achieving the standard of performance required for admission, for certain courses you must also satisfy any additional selection criteria, such as a personal statement, questionnaire, portfolio of work, interview or test. These criteria are taken into account in conjunction with your ATAR or equivalent.
If you are undertaking your Year 12 studies offshore and are applying to a course that has additional selection criteria that you will find difficult to meet, contact the relevant faculty.
International applicants applying for admission on the basis of qualifications other than those listed above must apply directly to UNSW Sydney, not through UAC.
Details of additional selection criteria and how applicants can meet these requirements are outlined in the course descriptions in UAC's course search.
Fees
Students accepting offers to UNSW are required to pay an acceptance deposit (currently set at A$14,000). For tuition fees, refer to the course descriptions in UAC's course search.
Fees policy
Before accepting an offer of study, all students should have read and understood the UNSW fees and refunds policies.
In addition all students are required to pay a Student Services and Amenities Fee (SSAF). In 2023 these were:
Coursework programs (Term 1, 2 and 3):
Full-time students - $108.50 per term
Part-time students - $81.50 per term.
General information for UNSW Sydney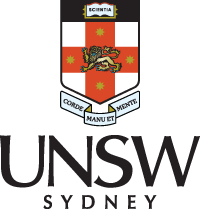 Other scholarships & schemes