University of New England
Student and campus services
UNE has a range of student support services. These include counselling, chaplaincy, academic assistance and learning support, and employment and career advice. Campus facilities include a medical centre, computing centre, sporting and recreation facilities, and a childcare centre.
The University supports a variety of student organisations, clubs and societies for students to become involved in campus life.
The UNE campus is situated on 74 hectares of heritage parklands, overlooking the beautiful city of Armidale in the Northern Tablelands of New South Wales. UNE offers a complete on-campus experience, with a vibrant, supportive community, small classes and access to your lecturers. Armidale is an inspiring centre in which to study. It lies in the heart of the beautiful New England Region, located halfway between Sydney and Brisbane on the New England Highway and just a two hour drive from the NSW North Coast.
The UNE residential system gives you the benefit of academic, social and personal support networks and a rich tradition of vibrant inter-college competitions in sporting and cultural activities. Living on campus means you are in the ideal position to enjoy the living and learning experience to the fullest. Both socially and academically you are right at the heart of the action. You'll also be living right next door to SportUNE and the great facilities it has to offer.
There are seven colleges, including six traditional college residences, a village of self-contained units and 211 modern studio apartments. Living on campus at UNE provides greater value for money when compared with other accommodation options, giving you the flexibility to choose a college that suits your budget, along with exclusive academic and personal support to ensure your success.
We recommend residential college accommodation be arranged before the start of the academic year. Learn more about UNE accommodation.
General information for University of New England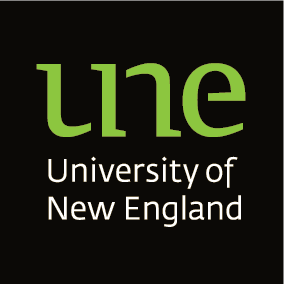 Location
Student Experience
Dixson Library Learning Commons
University of New England
Armidale NSW 2351
Other scholarships & schemes