University of New England
Admission criteria and entry schemes
To be offered enrolment in a course at UNE you must meet the minimum entrance requirements, satisfy English language requirements, and be selected in competition with other eligible applicants. Interviews, auditions, portfolios and/or tests may be needed for admission to some courses – read the course descriptions for additional selection criteria.
For applicants who do not have the required ATAR, UNE has a number of pathways for admission.
Undergraduate applicants
Australian Year 12 students
If you are a 2022 or 2023 Australian Year 12 student, you will be selected for admission on the basis of your ATAR or equivalent. If you have previously undertaken Year 12, your application will be assessed on the basis of your latest ATAR or equivalent.
Selection rank adjustments
Equity adjustments
UNE has an Educational Access Scheme (EAS) to assist applicants whose education has been disadvantaged by circumstances beyond their control for a substantial period of time. To apply for EAS you must be able to demonstrate that your Year 11 and/or Year 12 studies have been negatively affected for a period of at least six months, as a result of circumstances beyond your control or choosing. You must also be:
a UAC applicant for undergraduate admission, and
an Australian citizen, a New Zealand citizen or a permanent resident of Australia.
Elite athlete and performer program adjustments
If you are an elite athlete or performer, and your training and competitive commitments have affected your preparation for the HSC, you may be eligible for special consideration even though you are not eligible for the University's Educational Access Scheme.
Location adjustments
UNE offers an Australia-wide, Regional Adjustment Scheme to eligible applicants from regional, rural and remote locations. Five points will be automatically assigned according to your residential postcode. To determine your eligibility, use the Australian Government 'postcode' look-up tool.
The Regional Adjustment Scheme is not available for Law (3 year), Medicine, Music, or Psychology with Honours degrees.
Criteria that may apply in addition to the ATAR
Some courses have specific processes – such as auditions, interviews and tests – to address their entry requirements; for example, Bachelor of Education (Secondary Music), Bachelor of Medical Science and Doctor of Medicine (Joint Medical Program); Bachelor of Music; Bachelor of Nursing. Additional selection criteria can be found in the course descriptions available through UAC's course search.
Other admission options
Schools Recommendation Scheme
UNE participates in the Schools Recommendation Scheme (SRS), which allows current Year 12 students to receive early offers of admission. SRS aim to assist access to higher education using a wide range of selection criteria other than (or in addition to) the ATAR. These include school recommendations and senior secondary studies.
There are no fees to apply for SRS, but you will be required to pay a processing fee when you apply for undergraduate admission through UAC.
UNE will take into account school ratings when considering your application.
SRS is not available for all UNE courses. UNE may limit the number of SRS offers made in some courses. Successful applicants can defer their offer for up to two years.
UNE Early Entry
UNE Early Entry is open to all Year 12 applicants through school/college/TAFE, whether or not you are expecting to receive an ATAR, and relies on the assessment of your abilities. Early Entry lets you know earlier if you have a place at UNE. With UNE Early Entry you apply directly to UNE online. There is no application fee. An Early Entry application doesn't prevent you from also applying through UAC. UNE Early Entry applications close in September.
Limited ATAR
UNE accepts the NSW Limited ATAR for admission purposes to all programs except 785000 Bachelor of Medical Science/Doctor of Medicine (Joint Medical Program). For advice on whether there are any recommended matriculation subjects for the courses that interest you, contact UNE.
If you have ever undertaken tertiary studies, your application will be considered on the basis of your overall academic record – both secondary and tertiary studies. Applicants who are currently under exclusion are not normally eligible for admission.
Completed enabling courses
Your admission application may be assessed based on a completed bridging or enabling course regardless of where the course was undertaken. Admission applications must include a scanned copy of an academic transcript and your academic results will be converted to an admission rank.
Admission at UNE is often possible on the basis of previous VET study, such as a Certificate IV or higher. Some courses also allow for block (also called articulation) credit towards a course based on VET qualifications and/or relevant employment experience.
Completed enabling courses
Employment experience will be considered for post-school applicants for most courses. You will need to provide documents to support your application.
If you completed your secondary education more than two years ago we can still consider your secondary results when assessing your admission application and you also have access to all the other alternative admission options available at UNE including the Pathways Enabling Course, TRACKS Tertiary Preparation Program and the Special Tertiary Admissions Test (STAT).
Special Tertiary Admissions Test (STAT)
UNE accepts the multiple choice Special Tertiary Admissions Test for post-school applicants for all courses except:
Bachelor of Education (Early Childhood and Primary)
Bachelor of Education (K–12)
Bachelor of Education (Secondary Music)
Bachelor of Medical Science and Doctor of Medicine (Joint Medical Program)
Bachelor of Music
Bachelor of Pharmacy with Honours
Bachelor of Laws (3 years).
Enabling course options
The Pathways Enabling Course is a program of study for students without the educational background for admission to an undergraduate course at UNE. It is available for students who have not successfully completed a university course, and who believe that completion of this enabling course will make them better qualified to successfully undertake an undergraduate course with an ATAR requirement of 77.10 or lower.
There are commonly accepted overseas secondary qualifications that UNE may take into consideration. Check your qualification.
Australian citizens or permanent residents of Australia with overseas qualifications should contact UNE for advice before applying.
English language proficiency
If you have secondary or tertiary qualifications from a country where English is not the medium of instruction, you will need to provide evidence of English language proficiency.
For over 35 years, UNE's Oorala Aboriginal Centre has provided coordinated academic services and study facilities for Aboriginal and Torres Strait Islander students.
Oorala also offers dedicated pathways to Aboriginal and Torres Strait Islander applicants seeking admission to UNE. The Internal Selection Program is a one-day testing and assessment program which focuses on each participant's study skills and career goals. Following an interview, participants are recommended for admission to either mainstream UNE courses or the TRACKS Tertiary Preparation Program, and advised on suitable alternatives for study in their chosen field.
The TRACKS Tertiary Preparation Program is a flexible, on-campus or online university preparation course that is completely free. The program has been specifically devised to provide Aboriginal and Torres Strait Islander students with the opportunity to access and explore tertiary education, while also developing the skills required for undergraduate study. Successful completion of TRACKS will provide entry into an undergraduate degree program.
Our study mentors will guide you through the TRACKS program, step by step. You can complete your study in your own time at your own pace, allowing you to maintain the support of your connections on country, as well as being part of an online community of students with similar goals and aspirations to you.
UNE recognises your rank and the training and qualifications you've received on the job. You may be given advanced standing into UNE courses through recognition of prior learning.
When studying with UNE, Australian Defence Force personnel can register for support and request study adjustments to accommodate their individual circumstances, such as being deployed to active duty.
General information for University of New England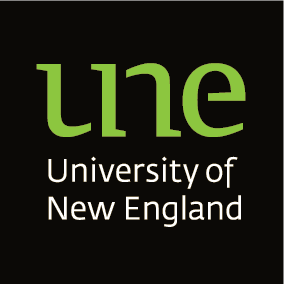 Location
Student Experience
Dixson Library Learning Commons
University of New England
Armidale NSW 2351
Other scholarships & schemes