University of New England
University of New England
ON CAMPUS
The University of New England (UNE) remains one of the few universities to provide the complete on-campus experience, with a vibrant, supportive community, small classes and access to your lecturers.
Affordable accommodation options put you right at the heart of the action, giving you maximum independence and access to academic, sporting and social facilities.
All of this means that you get every opportunity to reach your full potential and get the very best start (plus some great memories along the way).
UNE is the only Australian public university awarded the maximum 5 stars for Overall Experience 14 years in a row.*
ONLINE
UNE has been the leading innovator of flexible study for over 60 years because we're committed to helping our students balance their study with other commitments. Students can study online across 3 study periods with 24/7 online tutor support. UNE has a campus in Armidale and study centres in Parramatta, Taree, Tamworth and several locations throughout regional NSW.
PATHWAYS
In addition to a range of entry pathways, including a popular early entry program for school leavers, many UNE students without entry qualifications take advantage of the Pathways Enabling Course, which provides entry to most of our degrees. The course has no tuition fees for domestic students and can be studied online from home.
* The Good Universities Guide Ratings 2007–20. The Good Universities Guide provides the only independent performance ratings of Australian undergraduate courses and their providers.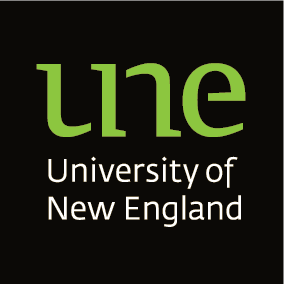 Location
Student Success
Dixson Library Learning Commons
University of New England
Armidale NSW 2351
Other scholarships & Schemes