Student Lifestyle Report 2022: UAC report
17 May 2022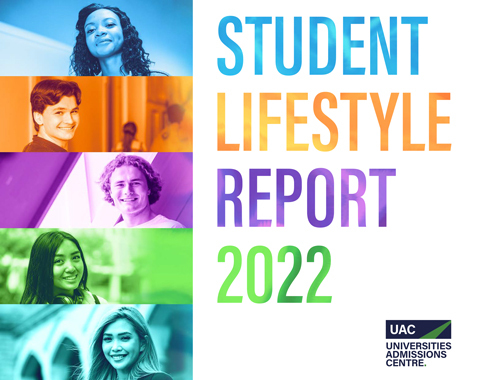 Executive summary
UAC's second Student Lifestyle Report provides a guide to the views, interests and behaviours of school leavers starting their first year of university.
For the 2022 report, we surveyed over 13,000 Year 12 students from across Australia. We asked them about their interests and hobbies, desires and dreams. Students shared their hopes, frustrations and aspirations as they enter a world full of rich opportunities and novel challenges.

Some of the many insights revealed include drivers around university selection, brand alignment, income and spending, COVID attitudes and technology preferences. These insights are mixed with real student voices to provide a truly unique picture of what school leavers are thinking and feeling as they undergo a period of significant change and start university or college.