Arts degrees: tips from a careers adviser
09 May 2022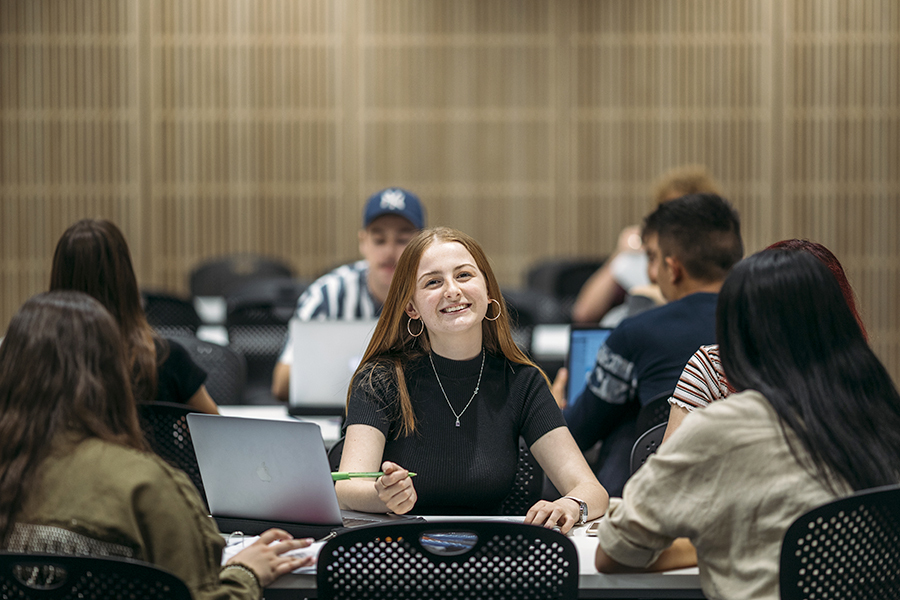 Are you thinking of studying arts? High school careers adviser Kate Poppett says that while arts degrees sometimes get a bad rap, they are a flexible, dynamic degree which can prepare you for a career in a variety of industries and roles.
'Arts is a great "launching pad" degree. It's a course that can lead to some amazing postgraduate options, from law to MBA, Juris Doctor, psychology and many more, depending on your major,' she says.
Poppett, founder of online careers platform Huddle Collective and president of the careers adviser network in Sydney's Sutherland Shire, says that in whichever area you choose to study, you'll develop transferable skills and the tools to think critically, communicate effectively and conduct independent research. 'It's not a degree you can breeze through without thinking about your next steps, though!' she adds. 'Your career outcomes will depend on how proactive you are in gaining experience.'
Here, Poppett shares her thoughts on the exciting opportunities and potential pitfalls of an arts degree.
Foundational skills
'I often speak about arts degrees as being fabulous foundation degrees for pursuing a number of different career pathways and postgraduate options. With a laser focus on both technical (depending on majors and minors) and soft skills, it's a degree that sets you up for future success.
'An arts degree is an exciting choice because it's a "choose-your-own-adventure degree", where two graduates can head in two completely different directions depending on their majors and experience.'
Exploration
'Arts degrees are great to explore your options at university. It is not uncommon to hear about students switching between majors to try new things out. Arts is such a broad and diverse area of study where people can discover their passions and career purpose, setting them on a path they never expected!'
Design your dream degree
'An arts degree can be paired with a number of other degrees, including but not limited to science, commerce, engineering, music, criminology, fine arts, law and more. When you are looking to expand your horizons and broaden your set of skills for employment, or you just can't choose between two different interests that are calling you, combining your arts degree can be a great pathway.
'It's not for the faint-hearted as this will increase your workload and length of time spent at university, but the benefits of combining your interests to design your dream degree can be a game-changer for many individuals.'

The ball is in your court
'Arts is a degree that you must take seriously regarding your employment outcomes. With so many arts graduates leaving our universities and entering the workforce every year, you must ensure you are extremely proactive with seeking out experiences to support your resume and professional development throughout your time at university.
'Internships are a must, as well as building your network, attending events and industry conferences, entertaining an international exchange, and ongoing reflection of your majors and where they might take you. It's a degree with a lot of flexibility, but one you must take by the horns.'
Career opportunities
'There are many jobs you can pursue after graduating from a Bachelor of Arts, including roles in government, higher education, policy development, advocacy, media and communications, advertising, and arts or cultural organisations. Some of these roles will draw on the skills you've gained from a particular major, and others will take advantage of the range of generic skills possessed by arts graduates.'