Student and campus services
The University of Newcastle has a range of student support services. These include counselling, chaplaincy, academic assistance and learning support, and employment and career advice. Campus facilities include a medical centre, computing centre, sporting and recreation facilities, and a childcare centre.
The university supports a variety of student organisations, clubs and societies for students to become involved in campus life. UNSA is the University of Newcastle Students' Association, a not-for-profit organisation that supports and advocates for all students at UON.
UON has dedicated support services for students with disabilities and special needs
The University of Newcastle's main campus is in Callaghan, just 12 kilometres from the heart of Newcastle. The University has additional campuses in Newcastle City, Central Coast, Gosford and Singapore.
Living on campus is a great way to make the most of university life. With all costs included, and the convenience of living so close to class, the distinctive world of on-campus living is more affordable than you may think.
Student Living is the University of Newcastle's award-winning accommodation precinct at Callaghan and Ourimbah campuses. Home to over 1,800 students from all over the world, our nine residences offer a variety of living options. Whether you're looking for your own apartment or a shared room, private or common facilities, if you want to cook for yourself or have your meals served - we've got it all here!
Each residence has a unique atmosphere and offers a choice of accommodation options, with either private or shared rooms and private or shared facilities. All rooms are fully furnished and you can choose from either full or semi-catered, or self-catered for more independence.
On-campus residents are supported by an integrated ResLife program that offers strong academic and social support and a wide variety of fun activities to cater for all tastes. Living on campus is a perfect transition for students leaving home for the first time or who are arriving from other towns, cities or countries.
The health service provides medical centres staffed by doctors and nurses at our Newcastle and Central Coast campuses. Students can make an appointment to see a general practitioner about any health issue. Specialist mental health services, including a psychiatrist, are available at Callaghan.
General information for University of Newcastle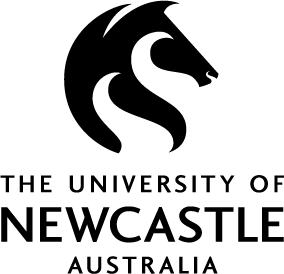 Other scholarships & schemes