Student Lifestyle Report 2021
Key insights from 7,500 Year 12 students
Find out what school leavers are thinking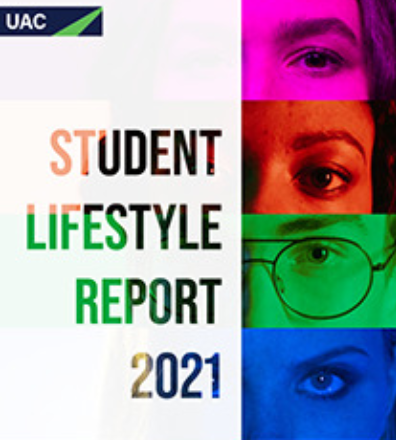 UAC's Student Lifestyle Report 2021 has landed and features key insights from over 7,500 Year 12 students.
This far-ranging report explores student attitudes, habits, hopes, and frustrations during the first pandemic in over a century.
It dives into the rich and complex world of school leavers and covers education, leisure, spending and brands, technology and the future.
Some key insights revealed:
Employment outcomes are the biggest driver of course selection behaviour.
Just over half of students work a casual or part-time job during Year 12.
Over 40% of students say mental health is one of their biggest concerns.
A quarter of students are planning to join a gym.
Don't miss hearing the voices of the thinkers, leaders and creators of tomorrow.
Get the report
Take a look inside. Provide your details below to receive an instant copy.