Passion with purpose
25 Jul 2023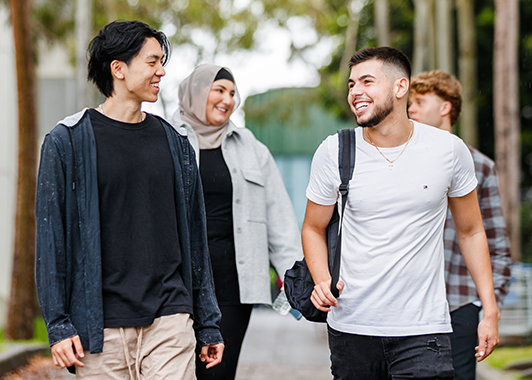 A passion for studying a course with strong real-world applications led Antonio Abdennour to enrol in a Bachelor of Education at Australian Catholic University this year.

'After doing two TAS [Technological and Applied Studies] projects at school, I realised this was what I wanted to teach,' he said. 'The ACU course provided the qualification in design technology I wanted.'
UAC's Student Lifestyle Report 2023 has revealed that subject matter was the top reason students entering university chose their course, with 83 per cent of respondents guided by their passions.

When choosing an institution, the location and proximity of uni to where they live was also a top consideration, with 60 per cent preferring to study on campus. Vibe and campus culture increased in importance to students by 13 per cent.
Antonio also took this into consideration. He is studying at ACU's Strathfield campus in Sydney. 'The campus was appealing in that it has a cosy, tight-knit community feel about it. It was a bit like high school so it was a really nice, easy transition for me.'
Employment outcomes also increased in importance by 12 per cent to 56 per cent this year.

'Making sure students have the skills that make them employable is clearly a concern for them as well as government and employer groups.' Kim Paino, General Manager, Marketing and Engagement, UAC.

UAC surveyed more than 14,000 students. They have navigated the pandemic and begun their tertiary education against a backdrop of mounting cost-of-living pressures, rapid technology transformation and continuing global tensions, and they're looking for connection with others, a passion for what they're studying and a clear direction for their future.
Download the Student Lifestyle Report 2023 for more insights about the concerns, motivations and hopes of our next generation of leaders.