The great wait: what to do while you're waiting for your results
05 Nov 2023
So, the exams are finished, the school presentation is complete and the formal is over. Now, what do you do while you're waiting for your results? Here's some sage advice from students who have been through it already.
Take time to rest and reconnect
When college captain Neola Funes (pictured right) completed her HSC studies in 2020, she felt so tired and burnt out that she spent most of her days post-exams sleeping.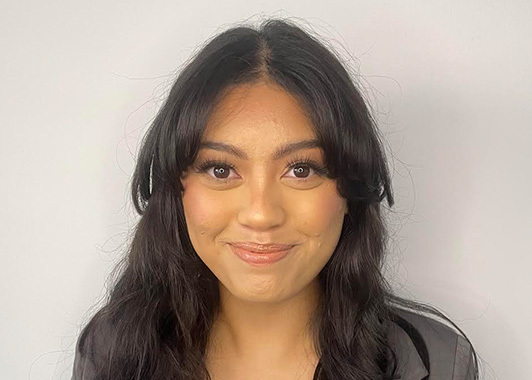 'I definitely felt relieved after everything was done, since I had more time to work on myself and to do the things I liked, like catching up on television shows that I had been wanting to watch,' says the Bachelor of Psychology student.
Another student who completed the HSC in 2020, Jaden Legaspi, agrees that he needed time to switch off after a year of intense study. 'I knew I had put in all the hard work and just needed to take a mental and physical vacation,' he says.
Jaden adds that he found the period between finishing school and getting his results a good opportunity to catch up with friends and family.
'As the HSC can be a highly stressful and self-isolating period, I highly recommend the current Year 12s take this opportunity to reconnect with the family and friends who supported you in your HSC journey,' he says.
Akala Newman, who finished high school in 2015 and has since graduated from university with a Bachelor of Arts (Honours), emphasises that now is the time to go through with those relaxing plans you made before your exams.
'Fulfil those promises you made to yourself and go do whatever makes you happy, like going to the beach, having a bath, booking a massage, or even driving away to an Airbnb in the mountains. I went to Fiji – you gotta do what you gotta do!'
Get ready for your next steps
While time with your loved ones, rest and self-care is important, these past HSC students also suggest there's room for some preparation.
If you've received an early offer and would like to accept it, it's a good idea to do some research and make sure you know the important dates of enrolment, orientation sessions and subject selection.
If you'd like to be considered for other courses, accept the offer and remove it, and any other courses you're no longer interested in, from your preferences.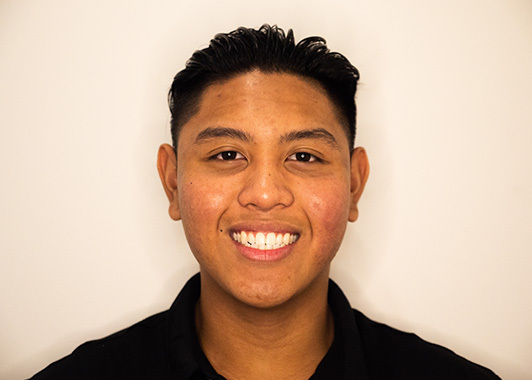 'While I did not dwell on the past, I was still able to look ahead by plugging key dates into my calendar regarding information/orientation sessions or enrolment for universities,' says Jaden (pictured left), who is now loving every second of his Bachelor of Commerce/Advanced Studies degree.
'I also planned a couple of days out with friends to explore the universities we were interested in, including our back-ups. I'd recommend you do these visits so you can see that regardless of your ATAR, you will end up in a great institution that satisfies all of your needs and wants.'
Similarly, Neola suggests attending uni info days and asking lots of questions about anything you may be worried about.
'Asking those questions helped ease my anxiety about my next steps after graduating high school,' she says. 'I'd also suggest talking to a careers adviser, if possible – it helped me put things into perspective and plan for what steps to take if I was to do well or poorly in the HSC.'
If you're still undecided about what to study, UAC's Course Compass may give you some ideas. It will show you the paths taken by people whose studies at school were just like yours.
Remember: you are more than your ATAR
For many students, the period before you receive your results can be an anxious time. With the benefit of hindsight, Neola can see that many placed too much emphasis on that final number. 'After you see your results, if it's not what you wanted or if you didn't get the marks you may require for a university course, don't stress, there are always other ways to achieve your future goals,' she says.
Some universities have foundation or pathway programs that can lead to entry into a degree course. For some courses you don't even need an ATAR. Do some research and have your back-up plan ready.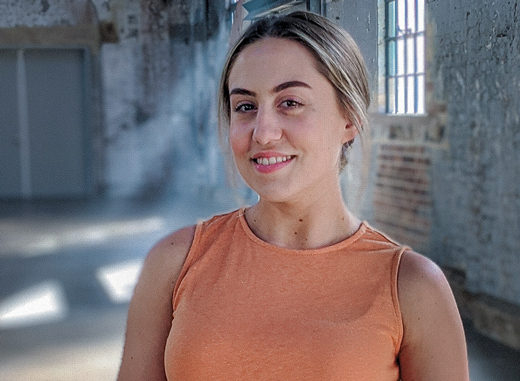 Taking a gap year is another option if you need time to figure out what you'd like to do. Akala (pictured right), an actor, dancer and singer-songwriter, decided to defer her Bachelor of Arts degree for 12 months and pursue her passions at acting school. She also travelled extensively overseas during her gap year, something she highly recommends.
'At the end of Year 12, I didn't know who I was, and even though I'd accepted an offer at uni I was really struggling to find out what I wanted to do,' she says. 'If you can't travel overseas, you could explore your own backyard. Or just take some time off – school's hard! You need a break and an opportunity to meet new people.'

If you're intending to take a gap year, UAC recommends that you apply now and defer. If you wait a year you will be applying as a post-school applicant and competing against other post-school applicants who may have a range of qualifications and experiences.
Similar to Akala, Neola advises that if you don't know what you want to do, give yourself the opportunity to explore your options. 'There is no time limit on when you need to be achieving things; there is always time to figure things out,' she says. 'It's okay to make mistakes along the way, because it is only through making mistakes that we truly learn what we want, need or deserve in life,' she says.
All three students emphasise that you are more than just your ATAR. 'Something we were always told in Year 12 was that at the end of the day it's just a number. Your ATAR does not define you,' says Neola.
'This has proven true, because when you get out of high school, no one really pays attention to what your ATAR was. Leave the past in the past. If you didn't get the ATAR you expected or needed, it doesn't matter. What matters is how you move forward with how you want to live out your life. So just try your best, celebrate and enjoy the time after exams.'
Akala adds: 'You were enough, you are enough, and you're going to be enough.'
UAC key dates
ATARs will be released at 9am on Thursday 14 December 2023.
The change of preferences deadline for the first offer round for Year 12 students based on ATARs is midnight Friday 15 December.
The first round of offers for Year 12 students based on ATARs will be released at 7.30am on Thursday 21 December.