HSC and ATAR: What's the difference?
06 Apr 2018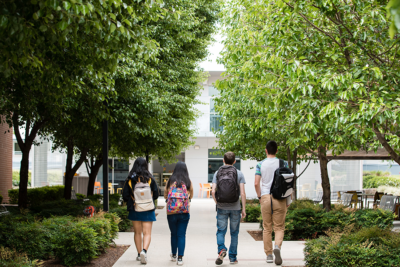 The most important thing to know is that HSC marks and the ATAR have different purposes:
Your HSC mark for each course tells you about your performance in your exam and assessments. There's no quota as to the number of students who can achieve top marks.
Your ATAR tells you about your position, or ranking, compared to other students in NSW and takes into account your achievement in all your HSC courses. Its only purpose is to help universities select applicants for their courses.
You can think of it like a running race: your HSC is your time (and is not compared to anyone else's time), and your ATAR is your place (first, second, third, and so on).

How they're calculated
HSC marks and ATARs are calculated separately using different methods.

The NSW Education Standards Authority (NESA) takes raw HSC marks and aligns them to performance bands to calculate HSC marks.
UAC scales raw HSC marks and uses the scaled marks to calculate ATARs.
The ins and outs of scaling are best kept for another day, but the key point is that the purpose of scaling is to allow a fair comparison of students, regardless of the courses they study.
Important differences
| Your HSC marks | Your ATAR |
| --- | --- |
| Provide information about how well you have performed in each of the courses you have completed. | Provides information about how well you are positioned overall against other students. |
| Indicate your performance in the different courses you have studied. | Allows you to be compared with other students who have completed different combinations of courses. |
| Are reported against standards. | Is a rank, not a mark. |
| Are provided by the NSW Education Standards Authority. | Is provided by UAC. |

Here's a tip
Lots of students get HSC marks between 70 and 80, so their rankings are really spread out. Getting closer to 80 will make a big difference to your ATAR.
Want to know more?
Download our new booklet, The ATAR and Applying To Uni.