Year 12 students: early offers explained
07 Jun 2023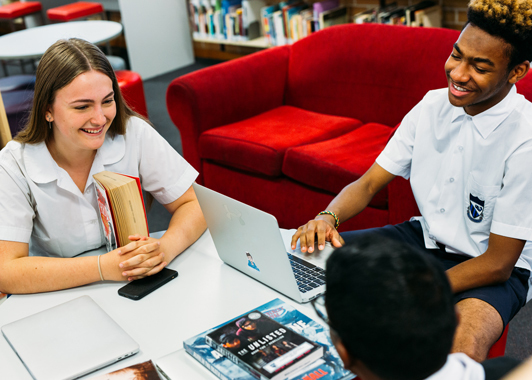 If you're in Year 12 and planning to go to uni next year, there are plenty of opportunities to lock in an early offer before you get your ATAR. In many cases, with just a little effort, you can finish school feeling a bit more relaxed about what's in store for 2024.
But it's important to remember that most offers to Year 12 students are made in late December, after ATARs have been released. This is because the ATAR is one of the main tools universities use to select students for courses.
We highly recommend you make the most of all the opportunities universities give you to increase your chances of being selected for their courses. To help you out, we've collated all the early offer key dates and selection criteria from our institutions.
How you are assessed for an early offer
As universities can't assess your HSC results and your ATAR until December, they make early offers by looking at criteria such as:
your Year 11 results
a recommendation from your school
your extracurricular achievements
your responses in a questionnaire or an interview
your portfolio or audition
your socio-economic disadvantage.
However, many universities will place conditions on your early offer. For example, you may still need to achieve a specific ATAR. Any conditions will be clearly stated in the information you receive with your offer.
When you can receive an early offer
If you've applied for an early offer through UAC's Schools Recommendation Scheme, the earliest you can receive an offer is 10 November 2023 (November Round 1). These offers will be based on the preferences you have listed in your UAC application on 3 November.
If you've applied for an early offer directly to an institution, check offer dates on the institution's website or on UAC's 'Early offer schemes for Year 12 students' web page.
Terminology: early bird application vs early offer
A UAC early bird application and an application for an early offer are not the same thing.

A UAC early bird application is simply a standard UAC application submitted before the early bird fee ends on 29 September. After this date, the application fee increases from $78 to $215. An early bird application is not an application for an early offer.
If you would like to apply to receive an early offer through UAC, you need to:
submit a standard UAC application ($78)
submit an additional, separate SRS application (free) before 18 September.
Key points about early offers
Not all universities make early offers.
Universities that do make early offers do not necessarily make these offers to all courses. If you're applying for a highly competitive course, the university is unlikely to make you an early offer.
UAC's early offer scheme, the Schools Recommendation Scheme, lets you apply for an early offer to multiple universities with just one application. It takes less than a minute to complete once you've submitted your UAC application for undergraduate study, and it's free. You don't need to nominate any courses in your SRS application because it is automatically linked to your list of course preferences in your main UAC application. SRS applications close on 18 September 2023. How to apply for SRS
Other early offer schemes require you to apply directly to the university, in addition to submitting your UAC application for undergraduate study. Each university has different deadlines and offer dates. They also have different selection criteria and document requirements. Read the application instructions carefully and submit all your information on time.
Some universities make conditional early offers, others make unconditional offers. If you receive a conditional offer, you'll need to meet additional conditions, such as a minimum ATAR. Details will be outlined in the offer letter. If you receive an unconditional offer, you're in! You don't need to meet any further conditions.
Always accept any early offer you receive: don't assume you'll get another offer later. If you receive an unconditional early offer through your UAC application, you can accept it, move it to the bottom of your preference list (or remove it altogether), and review/rearrange your preferences for the next offer round. Changing preferences after you receive an offer
Finally, while an early offer can take the pressure off, keep all your options open by continuing to concentrate on your studies and doing your best in your exams. You're almost there!