Creative solutions in uni admissions
23 Aug 2018
First published in Campus Review, June 2018
Working part-time while at school, umpiring their favourite sport on the weekend, being involved in a creative production and volunteering are hallmarks of an all-rounder and a typical high-achieving student.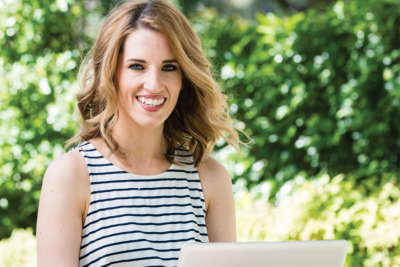 These are the types of students that Australian National University (ANU) wants on campus. To achieve this ANU is partnering with the Universities Admissions Centre (UAC) to deliver a new admissions solution, which will include co-curricular activities as part of the assessment process.
'We know students are more than just a score. We know they are passionate, we know they have unique skills, we know they gain experience through community service, volunteering, working part time, participating in school leadership, excelling in sports, gaming, performance, competitions and more,' said Vice-Chancellor Professor Brian Schmidt.
In an Australian first, the new admissions solution will simplify the process for 2019 Year 12 students with a single online application and offer, to cover admissions, accommodation and scholarships, while providing more certainty with earlier offers and transparency over entry requirements.
This process is made possible by proven technology developed by UAC, in particular its UAC Connect solution, which offers a bespoke, white-label portal for institutions. The application is fully branded by the university, but the intricacies of assessing students are handled by UAC.
For over 30 years UAC has successfully undertaken the higher education sector's application, assessment and offer needs through its centralised services. Now Australia's largest tertiary admissions centre is leveraging that experience and leading-edge technologies to collaborate with institutions to develop creative solutions.
Solutions can include a wide ranging brief such as ANU's, or more niche initiatives like Macquarie University's Global Leadership Entry Program (GLEP).
The respected and well established program is designed for the best and brightest students and aims to inspire them to be global leaders of tomorrow.
Macquarie planned to expand GLEP to include over 100 degrees for 2019 admissions, but realised it needed to streamline its application and assessment processes, to admit students more efficiently and cost effectively – and they required this solution quickly.
They handed the brief to UAC with an eight-week deadline from concept to go-live. UAC's agile processes ensured the tailored online application and supporting management system were delivered on time and within budget.
'UAC created a highly automated process for us and one that enabled this project to go live within our required timeframe,' says Brad Windon, Director, Academic Services, Macquarie University. 'The collaboration has been so successful that we are looking at other programs that could benefit from this process.'
A full-service application system was created for Western Sydney University in 2015, and since its implementation has been expanded and has successfully serviced more than 17,000 applicants.
'Not only has the system generated efficiencies, but applicants have embraced the opportunity to interact with Western through the UAC Connect application system,' says Robyn Causley, Director Student Administration at Western Sydney University.
The ability to create a fully university branded application process, coupled with a comprehensive assessment service, also led CQU to select UAC Connect. The system services applications to CQU's Western Australian campuses for applicants wanting to study courses designed specifically to meet industry demands unique to WA.
This financial year UAC is expecting to process over 35,000 applications and more than 110,000 course preferences on behalf of its customers through UAC Connect.
UAC Connect can also offer seamless integration with an institution's student management system and its customer relationship management system.
A current collaboration with the University of New England (UNE) involves system integration with direct data transfer between UAC and UNE, avoiding manual data extraction and manipulation, enhancing speed and accuracy.
'The streamlining of our data capture between UNE and UAC will make this a seamless process for our admissions staff and create even more efficiencies,' said Barbara Shaw, Director Student Success.
These creative solutions in university admissions means students can continue to work, umpire, create and volunteer and focus on what matters in their journey to tertiary study.
Contact UAC Connect, James Kevin
james.kevin@uac.edu.au