Know what you know – consolidate your career with postgraduate study
09 Oct 2019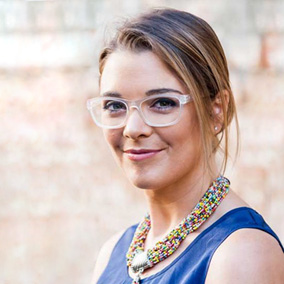 There are many reasons people undertake postgraduate study, including improving their career prospects, preparing for a career change, or consolidating their current job.

Claire Marshall has applied for a masters degree with the Faculty of Transdisciplinary Innovation at UTS – a program that works across disciplines to integrate information, data, tools and perspectives to tackle social problems.
Claire says her motivation to study is simply 'to know what I know'.
'I've been working in the field of experiential futures for a while and a lot of the things I do are by instinct.'
For me, postgraduate study is about trying to tease apart why I instinctively know some things work, investigating why they work, and joining the global conversation by building on the work of others and publishing my own theories.
Postgraduate students are often very successful in their study as they find their wealth of experience and life skills invaluable when it comes to time management, motivation and commitment.
Claire's plan is to incorporate her masters degree into her work on the Museum of Futures, a platform for people to voice their views on the future of our cities. 'I'll be writing about it while I am continuing to build it,' she says.
As for juggling home life, 'I've been freelancing for so long now I don't think it will be an issue. When I worked for a company I felt like I worked on a clock – arrive at 9, leave at 6 – and that would be hard with kids. But now I work with a goal in mind and I find this easier. I also fully understand that the work will fill the time available, so I set myself a lot of little deadlines and stick to them.'
Applications for postgraduate study are open now through UAC. There are more than 740 courses available. Start researching your options.