Asia Pacific International College
Student and campus services
Our student support team can advise you on most support services that you may require and refer you to the relevant department or staff member. They are helpful and friendly and look forward to discussing your needs as you complete your studies.
Your teacher/trainer can provide you with academic support, as they specialise in specific study areas. If you are still concerned we suggested you speak to your coordinator by arranging an appointment at reception.
Cozzy Stay is ECA's preferred accommodation provider in Sydney. Our students can gain direct support from the Cozzy stay office at our campus. Accommodation options are divided into residence and homestay.

You may be eligible to gain credit for previous studies at another college or university. If the competency/module/unit you have completed is exactly the same as the unit to be completed with ECA you may be eligible for the credit.
If the unit of study is similar but not exactly the same you may wish to apply for RPL, please ask your trainer or reception for an RPL application form. Students applying from overseas can ask for RPL for qualifications or experience they may believe they have. Students can gain RPL prior to enrolment.
If this occurs the duration of your studies will be adjusted accordingly. The Department of Home Affairs will be informed and the student visa length will be adjusted. At all times students need to comply with the 80% attendance rule and attend 20 hours face-to-face per week.
General information for Asia Pacific International College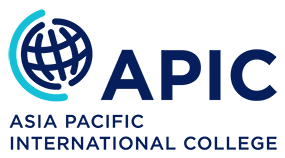 Location
Sydney campus (Parramatta)
Level 6, 1–3 Fitzwilliam Street
Parramatta NSW 2150

Melbourne campus
Level 6, 399 Lonsdale Street
Melbourne VIC 3000
Brisbane campus
Level 2, 269 Wickham Street
Brisbane QLD 4006

Important dates