UAC News - September 2018
06 Sep 2018
STUDENTS AFFECTED BY DROUGHT
If students at your school are affected by drought, there is help available through UAC. Read more
EDUCATIONAL ACCESS SCHEMES – EIS
When students apply for EAS, certain categories of disadvantage require the completion of an educational impact statement (EIS). Read more
ADMISSIONS TRANSPARENCY
Course information in the UAC Guide 2018-19 and on our website and app is in line with Federal Government admissions transparency requirements. Read more
UAC RECOGNISED AS A LEADING INNOVATOR
UAC has been the awarded Best Process Innovation award and ranked 41st on the 2018 AFR Most Innovative Companies list from over 1,000 nominated organisations across Australia and New Zealand. Read more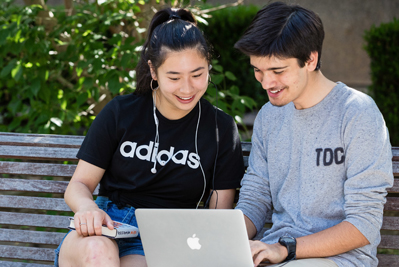 EARLY OPENING 2019
Applications for admission to tertiary study in 2020 will open in April 2019 to accommodate university trimesters and early entry schemes. This will also give schools the opportunity to rate their SRS applicants earlier in the cycle. Read more
TELL US WHAT YOU THINK
Careers advisers, as ongoing users who are familiar with our resources, are a valuable source of feedback for UAC and we would appreciate you undertaking this short survey. Read more
AITSL
Applicants for initial teacher education courses through UAC are now able to complete their personal statement as part of the application process. Read more
ATAR IN THE NEWS
There has been controversy lately over entry into uni for students with low ATARs. To set the record straight, students with low ATARs are usually being admitted on a different basis than ATAR. Teaching courses in particular use additional selection criteria. It is up to universities to decide what they will consider when making offers, and using ATAR along with other criteria provides both rigour and nuance to the admissions process, and allows for consideration of the whole student. Read more
ATAR ENQUIRY CENTRE
ATARs will be released on Friday 14 December. UAC is once again operating its ATAR Enquiry Centre for students who have queries about the calculation of their ATAR. Read more
ALL ABOUT YOUR ATAR IS GOING DIGITAL
The All About Your ATAR booklet for 2018 HSC students will be emailed to students this year. The booklet is a handy explanation of the ATAR and the all-important relationship between HSC marks and the ATAR.
ATAR NOTICES
Remind your students to download and print their ATAR Advice Notices when ATARs are released in December. They only have free access until February; after that they will be charged for a digital or printed copy.
OFFER ROUNDS FOR YEAR 12 STUDENTS
The most important offer rounds for Year 12 students are December Round 2 (Thursday 20 December 2018) and January Round 1 (Friday 11 January 2019).
Not all courses will be offered in December Round 2, and applicants should check UAC's website for details of excluded courses before they finalise their course preferences.
Students whose results are not available in time for December Round 2 can be assured that they will not be disadvantaged: universities will still have places available to make offers to all courses in January.
APPLICATIONS CLOSING
The early bird charge of $70 ends at midnight on Friday 28 September so remind your students to apply by then. SRS applications also close on Friday 28 September. Read more

UAC PINS REMINDER
All 2018 NSW HSC and ACT Year 12 applicants had their UAC PIN emailed to them in early August. For students who have not yet applied through UAC, we'll be send a PIN reminder email on Monday 24 September. Read more
NEW RESTRICTIONS ON CHANGING PREFERENCES
To avoid applicant confusion, this year applicants are unable to change their preferences at all between the deadline for changing preferences and the day offers are released. Read more
INVESTIGATING SCIENCE HSC COURSE
From 2019, HSC students will be sitting exams in the new science course, Investigating Science. Read more
UNIVERSITY NEWS
Read the latest news from our institutions.