UAC News - July 2018
27 Jul 2018
NEW TRANSPARENCY TERMINOLOGY
Schools will soon receive copies of the UAC Guide 2018-19, which incorporates new terminology to meet the Government's transparency requirements. Read more.

EXPERT REPORT ON RETENTION
Student retention is a hot topic in Australia's higher education sector, and an issue for concern for universities across the country. Read more.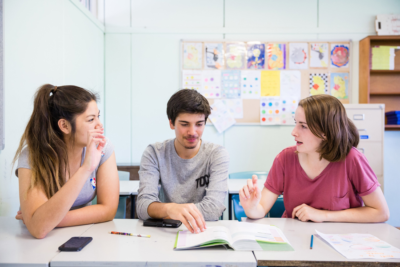 HIGHER EDUCATION ADMISSIONS INFORMATION PLATFORM
UAC is assisting the Commonwealth Department of Education and Training with the establishment of a national information platform as recommended by the HESP transparency review. We're undertaking this project in collaboration with the other state-based tertiary admissions centres and the University of Tasmania.
The first phase of the national platform is due to launch in September. It will contain general institution information and course details for every undergraduate higher education course across Australia.
COURSE RECOMMENDATION SERVICE
We're currently working on a service for Year 12 students to help them choose their preferences, based on the subjects they're studying for the HSC and the offers received by previous students with the same pattern of study. Our data shows that following our recommendations has a strong correlation with subsequent retention and success at university. We're hoping to have the tool available on our website in October, well in advance of change of preference deadlines for the major Year 12 offer rounds.
EAS IS NOW ONLINE
UAC is continuing to work with the NSW Department of Education to increase Educational Access Schemes application rates from schools with historically low numbers of applications.
For the first time this year, EAS applications are going online and will become part of a student's UAC application. Once students have submitted their undergraduate application, they'll have the option to immediately access the EAS application via the 'Apply for EAS' button, or they can log back in to their undergraduate application at any time to apply for EAS.
Applicants will be able to download the necessary forms, including the Educational Impact Statement (EIS) form to give to their school, and then upload their completed application when done.
Some schools prefer to submit their completed EIS forms directly to UAC. It's important for those schools to know that once we have uploaded an EIS form that has been provided by a school to the respective student's application, the student will not be able to view the EIS in 'Manage'. (Updated 28 September 2018)
NEW TO SRS
We are pleased to announce that the University of Sydney and Top Education Institute are participating in the Schools Recommendations Schemes (SRS) this year. Find out more about SRS.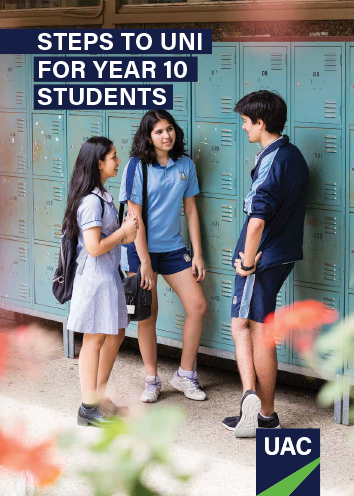 YEAR 10 BOOKLET FREE TO EVERY STUDENT
Published in May each year, Steps to Uni for Year 10 Students is a key publication for Year 10 students as they choose their courses for Years 11 and 12. Due to increasing demand, in 2019 we will be providing a printed copy of Steps to Uni for Year 10 Students free-of-charge to all Year 10 students in NSW and the ACT. In the meantime, you can download a copy from our website.
NEW COURSE – INVESTIGATING SCIENCE
HSC students in 2019 will be the first to sit exams in the new Investigating Science course. While Senior Science has been disbanded, Investigating Science is not a replacement for Senior Science; it is an entirely new course with a broad and rigorous curriculum.
Investigating Science provides students with the opportunity to develop an understanding of the ethical, social, economic and political influences on science and scientific research in the modern world.
Some universities are still considering whether to accept Investigating Science as adequate preparation for university studies. For the most up-to-date information, download Steps to Uni for Year 10 Students, which has been updated to reflect these changes. Alternatively, check with the universities.

UAC PIN EMAILS COMING SOON
Year 12 students will be emailed their UAC PINs this Monday 30 July to the email address they have registered with NESA. There are over 2,500 Year 12 students who have not registered an email of any kind with NESA, so they will not be receiving their UAC PIN on Monday. Encourage those students who haven't registered an email address with NESA to do so soon, as we'll be sending a reminder PIN email in late September.
EARLY-BIRD CLOSING REMINDER
Applications for undergraduate study will open on Wednesday 1 August. Encourage your Year 12 students to apply before early bird applications close at midnight on Friday 28 September to avoid the higher processing charge.
YEAR 12 CHECKLIST
We've created a checklist to guide Year 12 students through the process of applying through UAC. Encourage your students to take this checklist home, so parents are also aware of key information about admissions.
REVISED REQUIREMENTS FOR FUTURE SECONDARY TEACHERS
Students starting undergraduate or postgraduate teaching degrees in 2019 will need to meet revised requirements to gain accreditation as a high school teacher.
2020 ADMISSIONS ARE OPENING EARLY
A reminder that admissions for 2020 will open in March/April 2019 to accommodate university trimesters and early entry schemes. More information will be available closer to the time.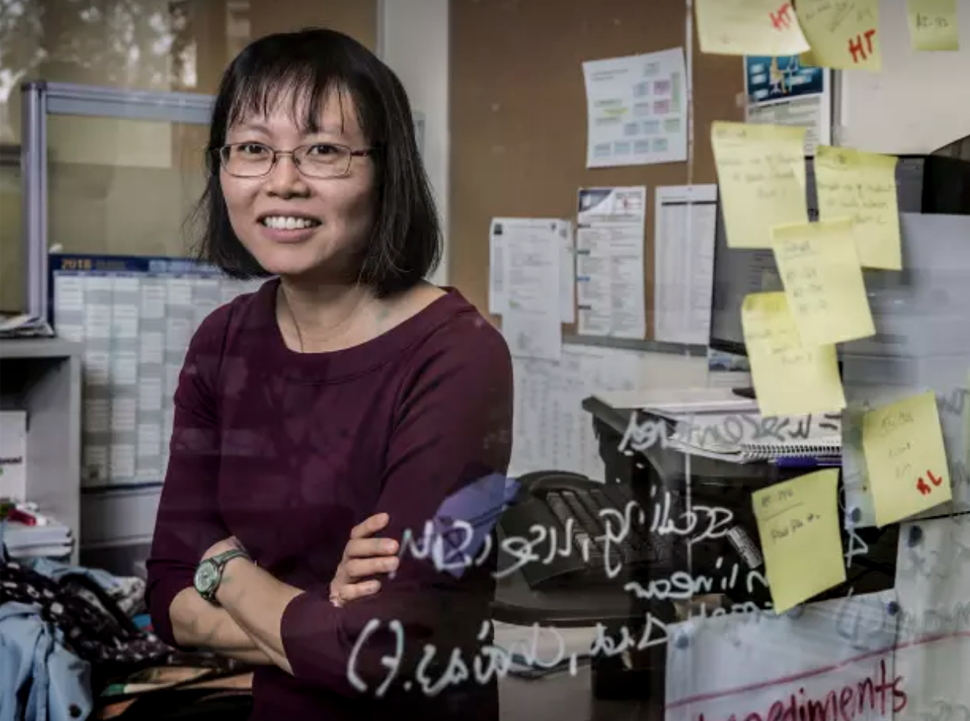 IN THE MEDIA
Ever wondered who calculates the ATAR for NSW HSC students? Meet Helen Tam, UAC's resident statistician, who was recently featured in the Sydney Morning Herald.
WHY ENGLISH MARKS COUNT TOWARDS THE ATAR
As the only compulsory HSC subject and the only two units that definitely count towards the calculation of the ATAR, a lot of emphasis is put on English. Check out some of the practical benefits of studying English.
STATISTICS
Interested in data? Keep an eye on the statistics page on our website; we'll be updating it in August.
UNIVERSITY NEWS
AUSTRALIAN NATIONAL UNIVERSITY
Open Day 2018
The ANU Open Day will be held on Saturday 25 August 2018 from 9am–4pm at Childers Street, ANU. We have a full and exciting program, including immersive activities and presentations that give insights into our courses, student life and support services. Our campus tours offer the chance to experience what it's like to be at ANU. Students can register now and be in the running to win a starter pack (terms and conditions apply, see our website for full details).
For more information and to register, visit openday.anu.edu.au.
Midyear Advisory sessions in Sydney and Brisbane
Our Midyear Advisory Sessions include representatives from our academic Colleges to answer questions about studying at ANU. ANU offers courses in a wide range of academic areas and our flexible double degrees allows a combination of programs to suit your study interests and career goals.
Sydney: Tuesday 24 July 2018, 4–7pm, Australian National Maritime Museum, Register.
Brisbane: Wednesday 25 July 2018, 4–7pm, State Library of Queensland, Register.
CQUNIVERSITY
Upcoming career events
Get to know more about CQUniversity and learn about our range of courses in Sonography, Echocardiography, Podiatry, Chiropractic and more, by having a chat to one of our team members exhibiting at the upcoming ACS Seminar in Sydney.
Friday 10 August, 8.30am–4pm Commonwealth Bank Square 35 Tumbalong Boulevard, Haymarket, Sydney
Sydney campus Open Day
Are your students deciding where or what to study? Ask them to join us for our Open Day to get the answers to their questions. Visitors to our Sydney Open Day will be able to explore our campus, get a feel for university life, attend information sessions and engage with our helpful staff and academics.
Thursday 23 August, 5–8pm
Online chat sessions
Get to know CQUniversity a little better at one of our upcoming online chat sessions. Whether it's in relation to your course of interest, student support services, or anything else to do with studying with us, our staff will be on hand to provide you with the answers. Register to attend our upcoming online chat sessions, held from 3–6pm on Wednesday 15 August and Wednesday 29 August.
SAE
Open Day
SAE are opening their doors this August to their state-of-the-art campuses for Open Day. For those considering studying creative media next year, now is the time to speak to SAE's experienced team, and pursue a career in this dynamic and expanding industry. On the day students can take a campus tour, sit in on an information session, check out SAE student work, apply to study and speak to alumni and lecturers about how SAE students are gaining the competitive edge.
Byron Bay Campus: Sunday 5 August, 10am–2pm
Sydney Campus: Sunday 5 August, 10am–2pm
UNSW SYDNEY
UNSW has recently reviewed its UNSW Medicine Entry Application Process and important dates for 2019, outlined below.

Local applicants:
Interviews for NSW and ACT students will be based on actual ATAR only – there will be no 'predicted results' interview round in November and UNSW Medicine will not be contacting schools to collect this information.
Interviews will be held after ATAR is released: 17–­21 December
Important dates are now available here.
Rural applicants:
Interviews for all rural applicants who have achieved a minimum UMAT score (150 overall score) and submitted early bird applications through UAC and MAP will be held at various rural clinical school campuses and in Sydney from October through to December.
All successful applicants will be invited to interview by email.
Important dates are now available here.
UNIVERSITY OF WOLLONGONG
Early admission applications open Wednesday 1 August
UOW Early Admission is an early offer program which assesses students through an interview and their academic results during Years 11 and 12. Successful students are rewarded for their hard work with a place at UOW before they sit their final exams. Read the full details, including application criteria.
Open Day – Saturday 11 August
Go along to any of the 100+ info sessions, talk to students and staff in the expo hall, jump on a tour, get hands-on at one of the many exhibitions or just chill out on the duck pond lawn. This is your chance to see what it's like being a student at one of Australia's best modern universities. Register and plan your day.
WESTERN SYDNEY UNIVERSITY
Open Day 2018 Parramatta campus
Sunday 19 August, 10am–4pm
The Western Sydney University Open Day provides the opportunity for prospective students and their family and friends to explore the vibrant Parramatta campus with one-on-one academic course advice sessions, presentations and hands-on activities. Open Day assists prospective students to make decisions about their future career and study pathway, prior to UAC applications closing. For more information, visit westernsydney.edu.au/openday or call 1300 897 669.

Aboriginal and Torres Strait Islander Future Student Information evenings
Monday 10 September, 6pm–7.30pm, Penrith campus
Tuesday 11 September, 6pm–7.30pm, Campbelltown campus.
Register your attendance online or phone 1300 897 669.