Year 10 students find their way with Subject Compass
03 Jun 2019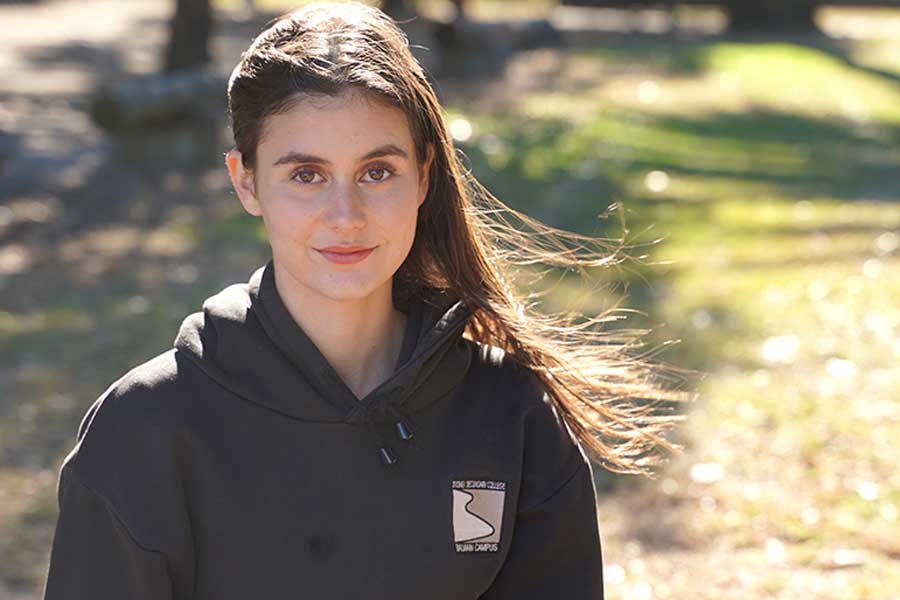 Year 10 is a crucial year for students when it comes to selecting HSC subjects and deciding on the direction they want to go in the future.
Which makes it a difficult time for many.
Josie Keevers is in Year 10 at Carlingford High School and admits she barely has any idea of what she wants to do in the future. Rowan Gould (pictured) from Sydney Secondary College, on the other hand, is set on studying a health science degree when she leaves school. Both students will soon be asked to choose the subjects they'll study for the next two years.
Using the experience of countless conversations with Year 10 students and their teachers about this stage in their schooling, plus specific advice from universities about preparing for tertiary study, UAC has launched a new online tool to help make the process easier for everyone.
Subject Compass suggests relevant HSC subjects based on a student's interests, skills, personality traits, intended career path or tertiary study plans.
Using these suggestions as a starting point, the student then selects the subjects they're most keen on and checks if that combination of subjects will make them eligible for an ATAR.
If a student already has an idea of the course they'd like to study at uni, they will be alerted to the HSC subjects that are prerequisites or assumed knowledge for that course, ensuring they're well-prepared to apply for – and succeed in – their dream degree.
After using Subject Compass, Josie says:
I now have a whole range of possibilities and am feeling far more at ease about my future.
Rowan is relieved that the HSC subjects she already had in mind – such as Biology and Chemistry – are also the subjects the unis recommend she study if she follows through on her plans for health science.
Find your direction with Subject Compass.