Year 12 Parent Guide - Part 2
17 Dec 2019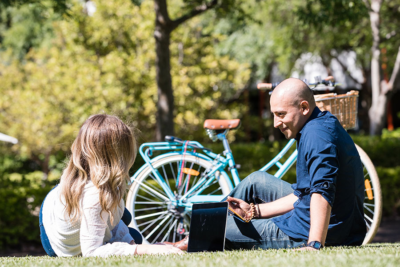 With the ATAR released today, you may be wondering how to best help your son or daughter with their transition into higher education. December is a busy time for students, finalising preferences and accepting offers, so we have put together some brief descriptions of processes to keep you in the loop, and compiled a list of dates to help you keep your child on track.
HSC results and ATAR release date
HSC results will be available in Students Online on Tuesday 17 December at 9am. NESA will also email/SMS them to students. Later that day, at 1pm, your child can get their ATAR by logging in to the UAC website or the My UAC app using their Year 12 student number and UAC PIN.
What is the ATAR?
The Australian Tertiary Admission Rank (ATAR) is a rank, not a mark. It's a number between 0.00 and 99.95 with increments of 0.05. The only purpose of the ATAR is to help universities rank applicants for selection into their courses.
Tip: The ATAR is not the be-all and end-all. Many students pursue alternative pathways and still find their way into their dream course or career.
Detailed explanation of the ATAR
Course preferences deadline
Once your child has received their ATAR they should take some time to think about the courses they have chosen. First on their list should be the course they would most like to study, followed by their second preference, third preference, and so on. They need to finalise their preferences by midnight on Thursday 19 December in preparation for December Round 2 offers on Monday 23 December.
Offers
We have several offer rounds throughout the year but the key rounds for Year 12 students occur in December and January, once ATARs have been released. UAC will email offers to successful applicants.
Accepting an offer
If your child receives an offer, they should accept it and not assume they will receive another offer in a later round. Accepting an offer doesn't stop your child from being considered in a later offer round, but they must remove the successful course from their preference list – or move it to the bottom of the list – to prevent it from blocking offers to lower preferences in future rounds.
If your child receives an offer in one round and accepts it, then receives an offer in a later round, they can choose either to:
keep their previous offer and not accept their new offer
accept their new offer and withdraw from the course they have already accepted.
Enrolment
Each institution has its own procedures for enrolment. When your child applies, they should make sure that the name on their application matches their official ID (birth certificate, passport, citizenship documents). They will need their ID when they enrol and there may be problems if the name on their ID doesn't match their offer letter.
HECS
Loan schemes such as HECS-HELP and FEE-HELP allow students to delay payment of their tertiary tuition fees. The institution will provide the necessary information and instructions to apply for these loans.
Tip: Students will need a Tax File Number when they enrol.