Year 12 Parent Guide
23 Oct 2019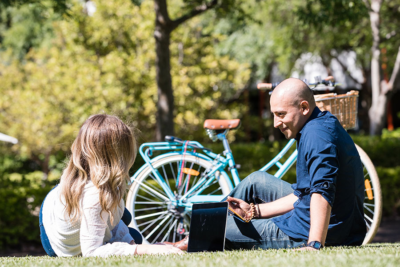 With the HSC exams coming to an end, you may be wondering how to best help your son or daughter with their transition into higher education. November can be a busy time for students who have applied for Schools Recommendation Schemes or Educational Access Schemes, so we have compiled a list of dates to help you keep your child on track.
Schools Recommendation Schemes (SRS)
Applications for this early offer scheme closed on 30 September, but if your child did apply, they still have time to change their preferences before the first offers are released in November.
Changing course preferences
To ensure your child is set up to get an early offer to the course they most want, remind them to finalise their preferences in their UAC undergraduate application before Sunday 10 November.
We recommend that students put their dream course as number one, followed by their back-up courses.
Offers
The first SRS offers will be sent by email on Thursday 14 November (November Round 1). If your child's SRS application is successful, they can receive one unconditional offer and multiple conditional offers.
You may be wondering what the difference is between these two types of offers. Put simply, an unconditional offer is an offer that has no further requirements for your son or daughter. They can accept it and know they have a place waiting for them at university. However, a conditional offer will require them to meet additional considerations, such as a minimum ATAR.
If your child does not receive an offer in November, don't stress; they can still receive an offer in December Round 2!
Accepting an offer
If your child is lucky enough to receive an unconditional offer to one of their highest preferences but still wants to be considered for all their other preferences in later offer rounds, they should:
accept their offer to the course
log in to their UAC undergraduate application, go to 'Update course preferences' and move the course down to the bottom of their course preference list (or remove it entirely).
If they have accepted their unconditional offer, they cannot lose it.
If your child receives a conditional offer, they need to leave the course preference in their application. Then, in December Round 2 on Monday 23 December, they will receive an offer to the first preference in their list for which they are eligible and competitive enough. This could be the course for which they've received the conditional offer, or it could be another course that is higher in their preference list.
They can only receive one unconditional offer in each round, so they always need to keep the course they most want to study at the top of their list.
Educational Access Schemes (EAS)
Have difficult circumstances affected your child's most recent studies? If so, they can ask universities to take this into consideration via an EAS application.
Educational Access Schemes help students who have experienced an educational disadvantage due to circumstances beyond their control, such as financial hardship, illness and disability, or severe family disruption.
If your child is eligible for EAS consideration and their ATAR (or equivalent) is below the required selection rank for a course, the university can increase their selection rank for that course (this is called an 'equity adjustment').
So, they won't receive an 'EAS offer'; they will simply receive an offer in the standard undergraduate offer rounds.
Eligibility
UAC will start emailing applicants about their EAS eligibility on Wednesday 18 December. They'll be told which institutions will consider their educational disadvantage, but they won't be told by how many points the institution will increase their selection rank. Some institutions provide these details on their websites.
EAS application and documentation deadlines
Your child should submit their application and supporting documentation by Friday 29 November to guarantee it is assessed in time for December Round 2 offers (released on 23 December).
For information on key dates in December including ATAR release and offers, stay tuned for part 2!