Year 12 checklist for applying through UAC
14 Sep 2020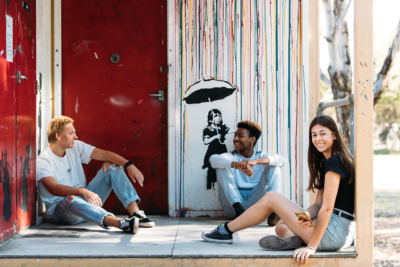 With early bird closing just around the corner, now's the time to apply for uni. To help you along we've compiled a list of seven things you need to know when applying through UAC.
1. Research available courses
Did you know there are over 2,500 undergraduate courses available via UAC? You can research the available courses by using the UAC Guide 2020–21 or our course search. Check ATAR information, admission requirements and pathway options for the courses you're interested in.

2. Keep your UAC PIN safe
Your UAC PIN allows you to apply for tertiary study and access information such as your course preferences, offers and ATAR. So make sure you keep it safe.
If you're a 2020 NSW/ACT HSC student, we emailed your four-digit UAC PIN to the address you registered with the NSW Education Standards Authority (NESA). For all other applicants, your UAC PIN is the first four digits of your date of birth; for example, if your birthday is 17 May, your UAC PIN is 1705.
3. Check your details are correct
The personal details you provided to NESA – including your first, middle and last name – must match your passport or birth certificate. Inform your school of any changes to your name as this information will be transferred to your UAC application.
4. Apply for uni through UAC
Now for the fun bit! You can apply for up to five courses through the undergraduate application. We recommend you apply before midnight on Wednesday 30 September to avoid an increase in the processing charge. Even if you're not sure what you want to study, apply now and change your course preferences later.
When you complete the personal details section of your application, you'll be emailed your nine-digit UAC application number and your four-digit PIN. You'll need these numbers to log in to your application, to change your preferences, and to check offers.
5. Provide a current email address and check it regularly
Make sure the email address in your application is your personal email address and not a school address (which will expire). A personal email address is important because we use it to let you know about the progress of your application. Log in regularly to check for messages from us.
6. Change your UAC PIN
It's a good idea to change your UAC PIN once you've submitted your application. Your new UAC PIN must contain four numeric characters.
7. Apply for schemes and scholarships
Check if you're eligible for the schemes and scholarships available through UAC: Schools Recommendation Schemes (SRS), Educational Access Schemes (EAS) and Equity Scholarships (ES). Keep in mind that SRS applications close at midnight on Sunday 20 September 2020.