Year 11 essentials
21 Mar 2018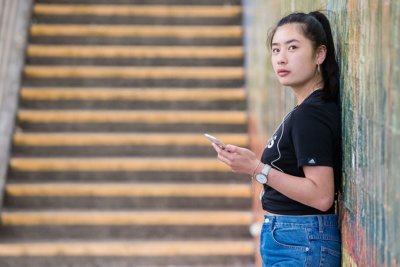 Dropping courses
Not loving one of your courses, or just doing too many units? If you're thinking of dropping an HSC course at the end of Year 11, make sure you will still be eligible for an ATAR. To be eligible for an ATAR in 2019, you must satisfactorily complete at least 10 units of ATAR courses. These ATAR courses must include at least:
8 units from Category A courses
2 units of English
three Board Developed courses of 2 units or greater four subjects.
A subject is an area of study (eg mathematics). Within that subject there may be a number of courses (eg Mathematics Standard 1, Mathematics Standard 2, Mathematics, HSC Mathematics Extension 1, HSC Mathematics Extension 2). If you study, for example, HSC Mathematics Extension 1, HSC Mathematics Extension 2, English Advanced, HSC English Extension 2 and Biology you will not meet the four subjects requirement because you have only studied three subjects: mathematics, English and biology.
When you're finalising your HSC courses, think about the courses you enjoy the most and do well in, and those that will prepare you for your future studies. Don't think about how they are going to scale. It's easy to get caught up in the myths about courses that are 'scaled up' or 'scaled down'. The underlying principle of scaling is that you should be neither advantaged nor disadvantaged by choosing one HSC course over another.
Accelerating courses
If you accelerate your studies by attempting an HSC course in Year 11, your scaled marks for that course will be calculated in the year you complete it and contribute to your ATAR the following year.
Your Year 11 results
Your studies this year do matter. Not only are they the foundation for your Year 12 courses, if you apply for admission to university through Schools Recommendation Schemes then the institutions will base part of their assessment on your Year 11 results.
What you can do now
Even though your Year 11 results are taken into account as part of Schools Recommendation Schemes, you can't apply for these schemes – or any undergraduate study – until you are in Year 12.
However, if you are thinking of studying a law degree at UNSW Sydney, you can sit the Law Admission Test (LAT) in Year 11 because the results are valid for two years. If you're not happy with your results, you can try again in Year 12. Read more at lat.acer.edu.au.