Year 10 – a year of decisions
18 Jun 2021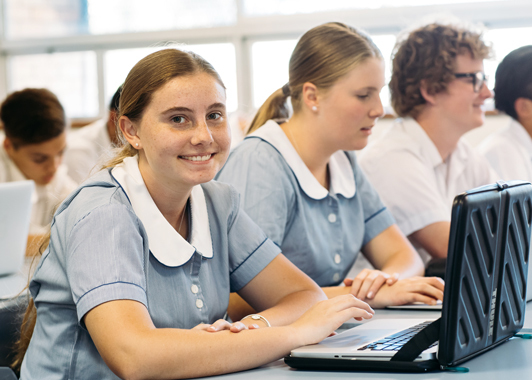 Year 10 is a year of decisions and UAC's latest publication, Steps to Uni for Year 10 Students, can help. Copies have been sent to every school in NSW and the ACT.
Use Steps to Uni to:
guide you through the process of choosing courses to study for the HSC
explore the HSC and ATAR — What HSC courses are available? How do I know if I'm eligible for an ATAR? How is the ATAR calculated?
get answers to your questions with our comprehensive FAQs. (You might find questions you didn't know you had!)
Year 10 is also about self-reflection. Steps to Uni's worksheets are a great way to document your interests, skills and inspirations so you can match them to possible HSC courses, a uni degree and a possible future career.
There are top tips on navigating HSC course selection and a list of uni courses our participating institutions plan to offer in 2024.
Also try our online tool, Subject Compass.
Using the experience of countless conversations with Year 10 students and their teachers about this stage in their schooling, plus specific advice from universities about preparing for tertiary study, Subject Compass suggests relevant HSC subjects based on your interests, skills, personality traits, intended career path or tertiary study plans.
Using these suggestions as a starting point, you can then select the subjects you're most keen on and check if that combination of subjects will make you eligible for an ATAR.
If you already have an idea of the course you'd like to study at uni, you will be alerted to the HSC subjects that are prerequisites or assumed knowledge for that course, ensuring you're well-prepared to apply for – and succeed in – your dream course.
Don't stress: Use Steps to Uni and Subject Compass to help you find your way.