Year 10 – a year of decisions
08 May 2019
Year 10 is a year of decisions. Our latest publication, Steps to Uni for Year 10 Students, can help — and for the first time, every Year 10 student in NSW and the ACT will receive their own copy.
Making the best decisions for your future means arming yourself with knowledge. Use Steps to Uni for Year 10 Students to:
guide you through the process of choosing courses to study for the HSC
explore the HSC and ATAR — What HSC courses are available? How do I know if I'm eligible for an ATAR? How is the ATAR calculated?
get answers to your questions with our comprehensive FAQs. (You might find questions you didn't know you had!)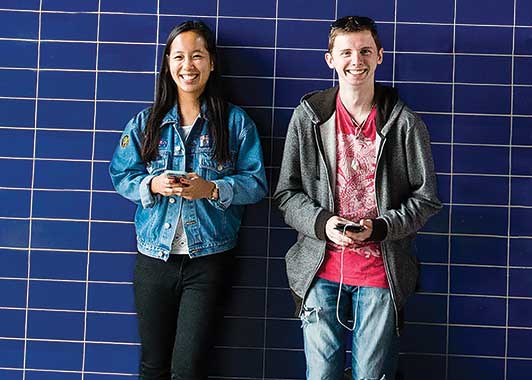 Year 10 is also about self-reflection. Steps to Uni's worksheets are a great way to document your interests, skills and inspirations so you can match them to possible HSC courses, a uni degree and a possible future career.
Have a question for UAC's Community Engagement team? See where they're headed next — go to Key dates and select "Event".
There are top tips on navigating HSC course selection and a list of uni courses our participating institutions plan to offer in 2022.
And look out for Subject Compass — it launches in May and can help you find your way through HSC subject selection, ATAR eligibility, career options and uni.
WANT TO GO FURTHER?
Explore your options and see how two Year 10 students in 2018 chose their HSC courses.
Watch What is the ATAR? and ATARs and selection ranks – what you need to know on our YouTube channel.