Work hard, aim high, find your path
07 Dec 2018
If you're sitting at home waiting for your Year 12 results to come, don't.

That's the advice of William Marshall, who was in exactly the same position this time last year.
'You have so much time to dwell about your future when school finishes,' he says. 'I think it's really important to keep yourself occupied.'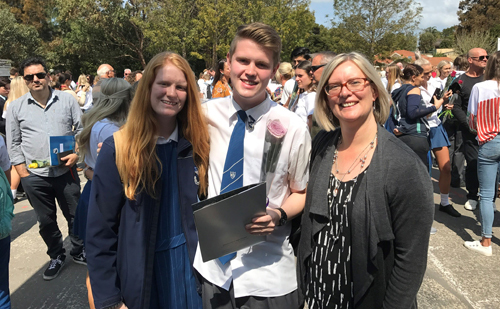 Despite getting an early offer to study at the University of Wollongong, William admits he was nervous about his results. 'I was stressing out and putting a lot of pressure on myself. I admit my friends and I put a lot of emphasis on what we got.'
For Year 12 students wanting to go to uni, the ATAR is important because it's most likely what unis will use – either on its own or in conjunction with other factors – to decide whether to make them an offer.

But at the same time, if you don't get the ATAR you want or need for your preferred course, there are other pathways available.
These include changing your preferences to be eligible for the same course at a different institution, applying for a course in a similar area and transferring to your chosen course at the end of the year, or completing a non-degree course and using these results to gain entry into your chosen course next year.
'It's important to work hard and aim as high as you can,' William says, 'but I realise now that there are lots of other ways to get in to uni.'
'Even though the ATAR may seem like a life-defining number, six months down the track no one talks about it anymore. Everyone's found their way.'