Why study postgraduate?
28 Oct 2020
Postgraduate study could be the pathway to take you where you want to go. Last year more than 6,000 people applied for postgraduate study through UAC. Here are a few reasons why you should consider it.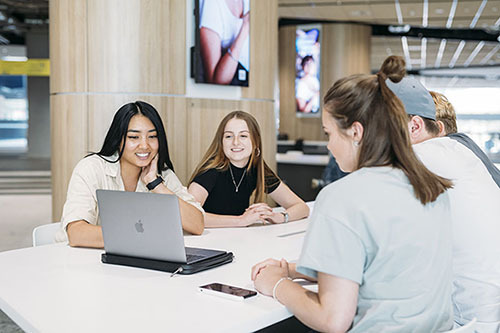 Consolidate your career
Advance your skills and become an expert in your area by gaining specialist knowledge when you study a postgraduate course. It shows your commitment to your career and, in a crowded job market, these things can help you stand out from the crowd.
Prepare for a career change
Expand your knowledge and establish yourself in a new field. As well as learning new things you can make connections with others in that area and build a personal network while you study. You'll also be spending time with like-minded people.
Challenge yourself
Postgraduate study can be rewarding in its own right. Get your brain cranking in an area that's always interested you, take the opportunity to pursue your passion, or quantify that business idea and make it a reality.
Applications for postgraduate study are open through UAC. There are more than 850 courses available at 14 institutions. Early bird applications close at midnight on Saturday 31 October so start researching your options and apply now.