Veteran finds new lease of life through higher education
26 Oct 2018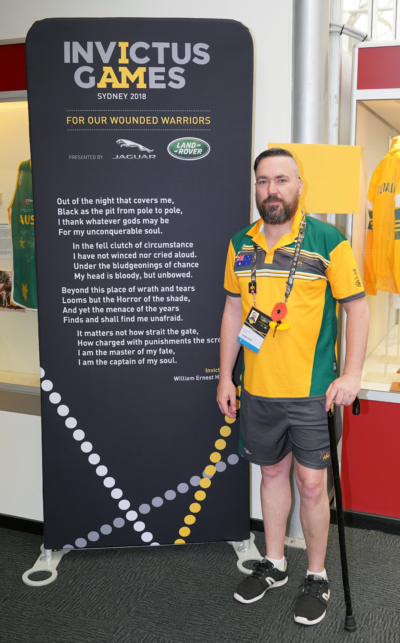 It was while competing in the inaugural Invictus Games held in London in 2014 that Samual Maraldo first entertained the idea of going to university. In conversations with competitors from around the world, he learnt that many veterans had found a new lease of life through higher education.
Six months on, when Sam was medically discharged from the Royal Australian Navy after 7 years of service, he realised he needed to find a new career path. 'I was getting the shakes in my hands, so I could no longer do the technical electronics work I'd done in the navy, and I couldn't return to my previous career as a chef because I couldn't stand for long periods,' Sam said.
Sam decided to get qualified for the next chapter of his life. He turned to the Universities Admissions Centre (UAC) and was pleased to find that due to his navy rank as an Able Seaman, he was eligible for a wide range of courses at many of UAC's participating institutions.
Sam chose to study a Bachelor of Psychology at Western Sydney University, and took a major in Disability Inclusion. 'I want to reach out to those people in rehab who are not going to be returning to work soon, if at all, and help them find a new passion that is unrelated to work.'
This year Sam scaled back his study commitments to fit in training for the Invictus Games in Sydney. He represented Australia in sitting volleyball, his team winning against France 2-1 and losing admirably to Poland.
When the Invictus Games draw to a close tomorrow, many competitors may be left wondering: what's next for me?
For veterans interested in higher education, it's good to know that there's help available:
Are you a veteran who's wondering what's next for you? Get in touch with UAC on 1300 275 822 (02 9752 0200 from mobiles). We're here to help.