Top five tips for Year 12s
12 Jun 2020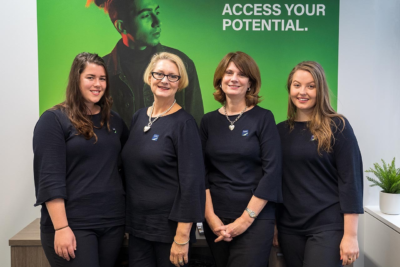 Winning advice for Year 12 students
UAC's Community Engagement team have a passion for helping people reach their potential.

With over 20 years of combined experience, they love helping students access higher education and giving them information and advice.

We asked them to share their top tips for Year 12 students over the next few months.
Top five tips for Year 12 students

Firstly, be aware of key dates such as the close of Schools Recommendation Schemes on 20 September and the Early Bird deadline for applications on 30 September.
Research any additional selection criteria for courses as these can sometimes involve interviews or creating portfolios, and you may need some extra time to attend or supply these.
Try and maintain a good work-life balance. Continue with the healthy study habits you've put in place so far and at the same time relax and rest your academic brain by enjoying those activities that you enjoy.
To help you manage your time well create a timetable to help schedule your studies. Time management is a vital skill which you'll need once at uni or within the workplace. Good time managers are calm and don't panic when deadlines are looming.
Stay motivated and keep your eye on your end goal. It won't be long until your new adventure after school starts. Motivated people get the job done, they also help others be motivated, so if your whole class is motivated to work hard and put in the effort to succeed, then it makes it that much easier for you to keep going.
For more tips and advice visit the team's YouTube channel.
This year the engagement team have been running virtual information sessions covering the application process, UAC's equity programmes and the calculation of the ATAR.
Here's a quick bio on each member.
Trudy Noller - Community Engagement Manager
Trudy has been with UAC for 13 years servicing and advising students, parents and schools on university entry, subject selection, and the ATAR.
Georgia Holloway – Community Engagement Officer
Georgia is the newest member to the Community Engagement team coming to us from the University of Wollongong as both a student and a customer service officer where she helped uni students with information on enrolment, graduation, and all other aspects of the uni system.
Susanna Hatava – Community Engagement Officer
Susanna loves connecting with young people and with different stakeholders from schools to universities and the public.
Wendy Fisher – Community Engagement Officer
Wendy has been at UAC since 2013 during which she has developed a comprehensive knowledge of university application processes and is committed to helping students, parents and teachers understand the ATAR.