Thinking about tertiary study? Be part of a uni open day!
09 Aug 2018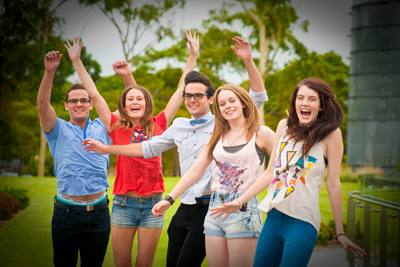 Whether you're a high school student, recent school leaver or in the workforce, uni open days are a must for anyone considering tertiary study.
Take advantage of the opportunities these lively annual events provide and get to know the community that makes a uni – the people who design and deliver courses, the teams responsible for admissions and enrolment, scholarships and student support, and of course, the students.
Each uni offers a unique open day experience: learn about various study options and the courses you're interested in at info sessions; attend a workshop for course-specific hands-on experience; be part of a panel discussion with industry experts; join a tour and get to know your future campus; find out how your uni can support you through your studies; grab some lunch and take in the entertainment.
Download our list of uni open days scheduled for 2018 and check out our participating institution profiles where you'll find links to each uni's website, info on admission criteria, scholarships and schemes, and more.
Finding info online is easy but face-to-face is better! Remember, there's a lot on offer so tailor your uni open day experience to suit you.