The numbers are in
25 Mar 2019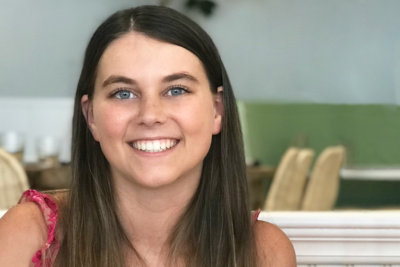 Sarah Hassall is one of thousands of new uni students who has embraced life as undergraduates on campuses across NSW and the ACT.
A total of 95,791 offers for undergraduate study were made by the Universities Admissions Centre (UAC) by Semester 1 close last month.
With applications for first semester done and dusted, UAC has released a snapshot of course data.
Health was overall the largest category of courses applied for through UAC – 26 per cent of applicants put a course in this field of study as their first preference.
This was also the largest category by far for females – 31 per cent of females who applied through UAC applied for a Health course while only 18 per cent of males applied for a course in this field.
Agriculture & Environmental studies is a small field of study that is unique in that males and females applied in almost equal numbers for courses in this area.
Sarah Hassall is studying a Bachelor of Agriculture at the University of New England and even though it's only 3 weeks in, she's enjoying it immensely.
'I've always been interested in agriculture and studied it at school, so it was on my list,' she says.
It's no surprise that Sarah had an interest in this area – she grew up on her family's Hereford cattle farm near Batemans Bay.
Although she considered studying nutrition she's very happy with where she is now: 'I think agriculture is the future,' she says. 'I'd like to go into ruminate animals or livestock production in the future, but I'm not focused on a certain area, I'm waiting to see where my course takes me.'
And she is enjoying university life. 'The campus here is beautiful, the people are great, and the course is interesting,' she said, 'We've just done our first field study to a nearby property to look at soil and erosion and I'm learning a lot'.
And the gender mix in the classroom? It's very well balanced she says.
More application and offer statistics and can be viewed on UAC's website.
Applications through UAC will open on Wednesday 3 April this year for courses starting later in 2019 and in 2020. Visit UAC's website and see where it takes you.