R U OK? Day 2019
10 Sep 2019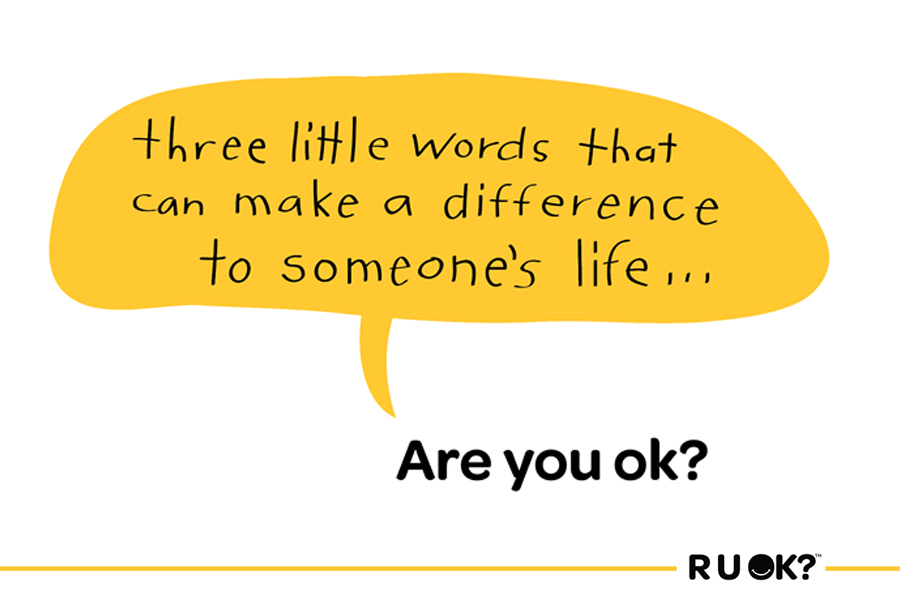 Connections with family, friends and community are integral to our mental health. We all know that it can be difficult to maintain these connections and to ask for support when life becomes a struggle. So on R U OK? Day we're encouraged to take the first step in helping someone we're concerned about: ask them, 'Are you OK?'

R U OK? recommends the following four steps to starting a conversation and following up:
1. Ask 2. Listen 3. Encourage action 4. Check in.
Of course, mental illness is complex and multidimensional, and students are not immune. The impact on their education can be significant.
Evidence shows that mental illness not only affects academic performance at primary, secondary and tertiary levels but also levels of participation and attendance at school. (National Mental Health Commission, National Report 2018)
Universities and UAC recognise that students who experience mental illness may need support to access - and succeed in - tertiary education. Educational Access Schemes aim to help these students receive an offer to university.
Explore the many educational disadvantages addressed by UAC's access schemes and scholarships and follow the step-by-step guides to applying: Educational Access Schemes / Equity Scholarships.
R U OK? Day is Thursday 12 September 2019. Get involved!