New short courses to help Australians up-skill for the future economy
22 Jan 2021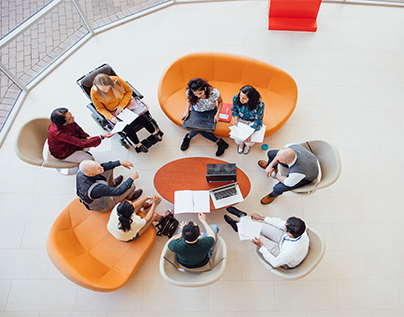 The Australian National University (ANU) is offering thirty-eight postgraduate short courses in 2021 to equip Australians with the job-ready skills they will need to adapt to the demands of a rapidly changing world.
The Australian government is subsidising the cost of thirteen of these short courses to enable Australians to upskill or retrain at a reduced rate. In addition to the subsidy, students will also have the option to defer payment of their tuition fees via the Government FEE-HELP scheme.
Covering a range of topics, including data engineering, digital transformation and linguistics, the discounted ANU short courses have been designed to ensure our workforce is equipped with the skills needed rebuild the economy and secure Australia's future in an increasingly digital world.
"There is hardly any industry that has not been disrupted by digital technologies," says Associate Professor Armin Haller, convenor of the new Graduate Certificate of Digital Transformation.
Professor Haller's short course will explore the challenges posed by rapid digital transformation and equip students with the "ability to identify and analyse the effect of new and emerging digital technologies," he says.
The rapid expansion of digital technologies coupled with the effects of a global pandemic, has highlighted a number of critical skills gaps and shortages in Australia's workforce.
The ANU Graduate Certificate of Data Engineering aims to address the growing need for data expertise by equipping graduates with the ability to use data to address the most complex challenges facing humanity today.
"Data not only helps tell the story of the world around us, but shows us what we need to know to improve our world," says Dr Qing Wang, convener of the ANU Graduate Certificate of Data Engineering.
Dr Wang's short course will teach students how to harness data for important innovations.
"This includes the current COVID-19 crisis where massive amounts of data is being used to help the world track the spread of the coronavirus,' she says.
"We need to be smarter with our data, especially as it is used to help drive important decisions for our health and wellbeing," says Dr Wang.
ANU short course students will learn from leading academic and industry experts and can be awarded a recognised postgraduate qualification in as little as six months.
Courses are being delivered in a range of modes including part-time and online, to suit the needs of working professionals.
Applications are now open and can be made via the Universities Admission Centre (UAC) website.