Sindy landed her dream job: you can too!
26 Sep 2019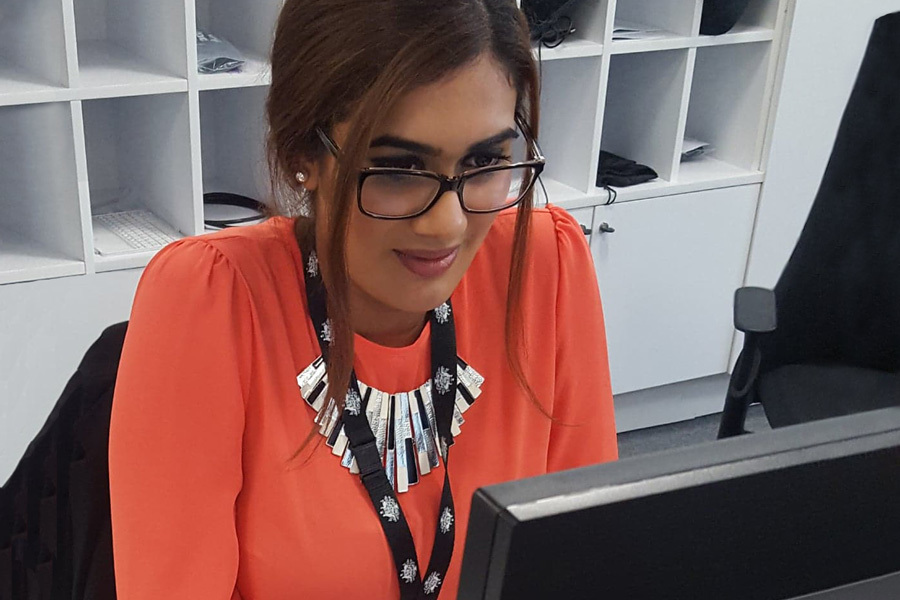 Sindy Dupaganta is an accomplished 25-year-old working for a United Nations agency in Sydney. She has a bachelor degree in international and global studies and a masters in counter terrorism, both from The University of Sydney. With a CV like that, you'd be forgiven for thinking that Sindy has always known what she wanted to do and how to go about it.
It's true that Sindy developed an interest in foreign policy and international relations while still in her final years at school, but she acknowledges she succumbed to some of the ATAR and scaling myths.
'In Year 11 I was studying subjects that I didn't necessarily enjoy but I was focused on achieving a high ATAR. When I started to work out what I wanted to do after school and researched university courses to do with international relations, I realised I would enhance my career prospects if I could learn to speak a foreign language. After some serious consideration, I decided to drop a couple of subjects and take up Indonesian for Beginners. It was the best decision I ever made!'
Indonesian Beginners was perceived as a low-scaling subject, but Sindy found that she loved it and ended up being ranked fourth in the state.
My biggest piece of advice for HSC students is not to get carried away with the myth of high scaling and low scaling subjects. You should always study subjects that you are interested in and work towards a course, career or hobby that you are passionate about.
After applying through UAC and receiving an offer to her chosen course at The University of Sydney, Sindy studied challenging topics such as inequality in global development, fragile states and the developing world. This included exploring refugee and migrant movements, global NGO engagement and the challenges and opportunities that globalisation presents. She also continued her study of Indonesian.

One of the highlights of her course was the opportunity to participate in an exchange program in Yogyakarta, Indonesia, at Gadjah Mada University.
Before landing her dream job with the United Nations, Sindy completed an Australian Federal Police internship at the Australian Embassy in Jakarta as part of the final year of her postgraduate degree. Here, she received hands-on experience that helped her progress in her career.
Working for the AFP was an eye-opening experience and I built strategic relationships with diverse personnel in a cross-cultural environment.
Now that she's working for the UN, Sindy finds every day truly satisfying: 'Every day you work towards helping people. There are so many ways that we can work together to address international issues that we truly care about.'

Studying Year 12 subjects she loved and making the decision to apply for a degree through UAC helped Sindy achieve her dream of working for the UN. Of course, not everyone is sure of their path. If you're looking for inspiration, use our Course Compass tool: it shows you the fields of study of uni courses offered to previous applicants who completed similar Year 12 courses to you.
Have you applied through UAC? Are you interested in sharing your story? We'd love to hear from you: email comms@uac.edu.au.