​Heading into Year 12 and thinking of dropping a course?
16 Oct 2018
As you start Year 12, it's not uncommon to think about dropping an HSC course. You might be struggling with the content of a particular subject, or you may simply want to study fewer units and have more time to focus on your remaining courses. These are legitimate reasons for dropping a course, but before you make any rash decisions, ask yourself the following three questions.
1. Will I still be eligible for an ATAR?
To be eligible for an ATAR in 2019, you must satisfactorily complete at least 10 units of ATAR courses. These ATAR courses must include at least:
8 units from Category A courses
2 units of English
three Board Developed courses of 2 units each (or greater)
four subjects.
A subject is an area of study (eg mathematics). Within that subject there may be a number of courses (eg Mathematics Standard 1, Mathematics Standard 2, HSC Mathematics Extension 1, HSC Mathematics Extension 2). If you study, for example, HSC Mathematics Extension 1, HSC Mathematics Extension 2, English Advanced, HSC English Extension 2 and Biology you will not meet the four subjects requirement because you have only studied three subjects: mathematics, English and biology.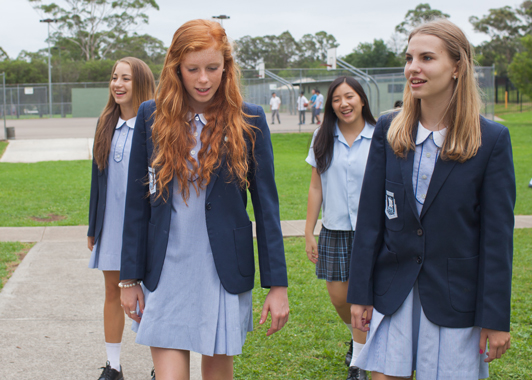 2. Is the course I'm thinking of dropping a prerequisite or assumed knowledge for the uni course I want to study?
When you research the different degrees you're interested in, you'll see that the course descriptions on the UAC website specify whether you need to have studied a particular HSC course to be admitted to the degree (course prerequisite), or whether it will be assumed that you have studied it when you start attending lectures (assumed knowledge).
For example, the course description for the Bachelor of Project Management at the University of Sydney specifies a course prerequisite of Mathematics (Band 4) and assumed knowledge of HSC Mathematics Extension 1. This means that you need to achieve at least a Band 4 in Mathematics (equivalent to the new Mathematics Advanced) to receive an offer to the degree, and that when you start studying your lecturers are going to assume you have completed HSC Mathematics Extension 1. If you haven't completed the extension course, you'll probably find the Bachelor of Project Management very difficult and you'll have a lot of catching up to do.
3. Do I want a back-up course?
Your ATAR is calculated from your best 10 units, so if you complete more than that you'll give yourself a bit of leeway: if your results for one course are lower than you anticipated, they won't necessarily be counted. If you only complete 10 units, all your results will have to contribute to your ATAR.
Our suggestions
When you're finalising your HSC courses, think about the courses you enjoy the most and do well in, and those that will prepare you for your future studies. Don't think about how they are going to scale. It's easy to get caught up in the myths about courses that are 'scaled up' or 'scaled down'. The underlying principle of scaling is that you should be neither advantaged nor disadvantaged by choosing one HSC course over another.
And before you make any final decisions, you might want to see how you are going at the end of this year, after your first term of Year 12. A change in content, timetable, or even teacher, can make all the difference to your enjoyment of – and success in – a subject.