Parents of Year 12 students: next steps for uni offers
12 Nov 2021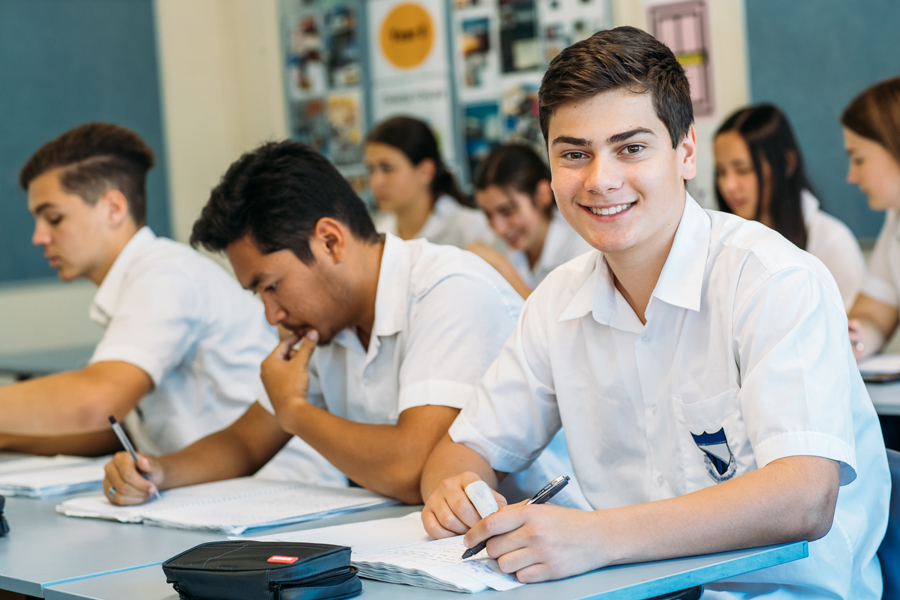 Congratulations on supporting your Year 12 student through a challenging final year of school! While they're focusing on their exams, stay in the loop on application deadlines and offers with this guide to what's coming up over the next few weeks.

Schools Recommendation Scheme (SRS)
Applications for SRS closed on 19 September and the first offers were released on 12 November.

If your child submitted an SRS application and was successful, they would have received an unconditional offer or a conditional offer.

An unconditional offer means that, apart from completing their HSC, they have no further requirements to meet. They can accept it knowing they have a place at uni waiting for them.
A conditional offer means they must meet additional criteria (eg a minimum ATAR). The institution will tell them what these are in the conditional offer email.
If your child receives an unconditional offer to one of their highest preferences but wants to be considered for all other preferences in later offer rounds, they should:
accept their offer to the course
move the course down to the bottom of their preference list or remove it entirely.
As long as they have accepted their unconditional offer, they can't lose it.
If they receive a conditional offer, they need to leave the course preference in their UAC application. Then, on 26 January (January Round 2), they'll receive an unconditional offer to the course that is highest in their list of preferences and for which they are eligible and competitive enough. This could be the course for which they received the conditional offer or it could be another course that is higher in their list.
They can only receive one unconditional offer in each round, so they always need to keep the course they most want to study at the top of their list.
Institution-specific SRS criteria
Additional SRS offers
Institutions have the option to make further unconditional offers in November Round 2, December Round 1 and January Round 1. If your child forgot to include one of their preferred SRS courses in their application, or put their course preferences in the wrong order, they will have another chance to get an early offer.
| Change course preferences by | for SRS offers released on |
| --- | --- |
| 18 Nov | 25 Nov (November Round 2) |
| 2 Dec | 9 Dec (December Round 1) |
| 6 Jan | 13 Jan (January Round 1) |
Changing preferences after you receive an offer

Educational Access Scheme (EAS)
With an EAS application, students can ask universities to take into consideration significant disadvantages that have affected their final years of schooling. It is an option within their UAC undergraduate application.

If a student is eligible for EAS consideration and their ATAR (or equivalent) is below the required selection rank for a course, the university can increase their selection rank for that course (this is called an 'equity adjustment'). So, they won't receive an 'EAS offer'; they will simply receive an offer in the standard undergraduate offer rounds.
While COVID-19 has no doubt affected most Year 12 students, there is no EAS category of disadvantage that specifically covers the impact of the pandemic. This is because the EAS process requires external reliable documentation, usually from responsible third-party sources. However, we have added some pandemic-related government payments to the financial hardship category.
We urge all eligible students to apply for EAS. There is no limit to the number of disadvantages that can be claimed.
EAS categories of disadvantage and required documents
Important EAS dates
| | |
| --- | --- |
| Submit EAS application and documents by | 17 Dec 2021 |
| to be notified of your eligibility on | 20 Jan 2022 |
| and have your disadvantage considered in | January Round 2 (26 Jan 2022) offers |

ATAR release

ATARs will be released at 9am on 20 January. Students will need to log in to this website using their Year 12 student number and UAC PIN.

January offers
Most ATAR-based offers will be released to Year 12 applicants in January Round 2 on 26 January. There are a few offer rounds after that to allow institutions to fill any course vacancies.

Parent and Carer Update and Q&A
Join us on Facebook at 5pm on Thursday 25 November. Kim Paino, UAC General Manager, Marketing and Engagement, will provide an update on UAC applications and answer some common questions coming in from parents and applicants. The UAC team will be there to answer your on-the-spot questions.