Free 2022 ATAR download: time's running out
06 Mar 2023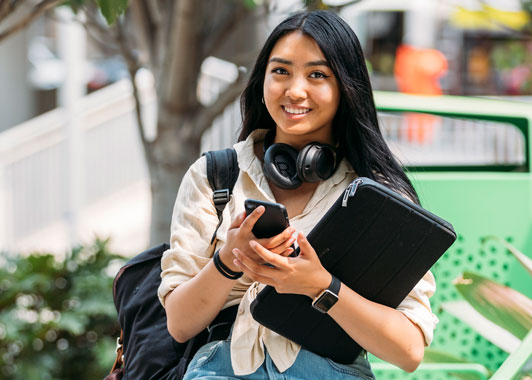 If you were one of the around 55,000 NSW students who received an ATAR in December, don't miss out on getting your free ATAR Advice Notice.
Download your ATAR Advice Notice from the UAC website
You have until 12 March 2023 to log in using your NESA student number and your UAC PIN.
If you've lost your Year 12 student number, call NESA on 1300 13 83 23.
If you've lost your UAC PIN, call UAC on (02) 9752 0200.
Log in to download your 2022 ATAR Advice Notice
After 12 March, you won't be able to access your ATAR by logging in to the UAC website. You will need to buy your ATAR Advice Notice via the UAC Shop (currently $65) or have it issued to your free CredFolio digital wallet.
Save your ATAR credential to your CredFolio digital wallet
CredFolio is a free digital wallet in which you can receive your ATAR as a digital credential. It allows you to safely store and share your ATAR, as well as any other credentials issued to you there. You can also use it to create your CV. If you would like to receive your ATAR in this way, submit an online enquiry form and include your:
full name
date of birth
NESA student number
up-to-date email address.
You will then receive an email inviting you to register for a CredFolio account. Simply follow the instructions in the email to complete the process and access your ATAR credential. Once you're registered, you'll be able to access your account through the CredFolio phone app (available on the Apple App Store and Google Play Store).

Your 2022 ATAR in context
It's important to remember that the ATAR tells you about where you're placed among your cohort (your rank); it's not a mark out of 100 or a percentage. Its only purpose is to help universities select students for their courses.
Of the 54,308 NSW students who received an ATAR this year:
only 48 students (less than 1%) received an ATAR of 99.95
52.1% received an ATAR of at least 70.00
67.8% received an ATAR of at least 60.00.
Want some more stats? Download the Preliminary Report on the Scaling of the 2022 NSW HSC.