Facebook and Instagram Live on EAS and SRS
04 Jun 2021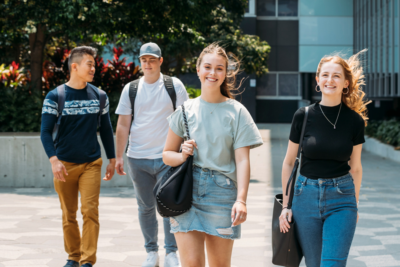 Has your education been negatively affected during Year 11 and 12?
You can still get an offer to study at university.
If you're dealing with financial hardship, a medical condition or difficult personal circumstances, and your education has been negatively impacted during Year 11 and 12, you should join our EAS live stream.
UAC's Access Officer, Adam Hennessy, will be live streaming on Facebook and Instagram on Wednesday, 9 June, to give you key dates and insights about applying to EAS.
Adam will also be discussing and happy to answer questions about the Schools Recommendation Scheme (SRS).
You can also learn about new disadvantages for Year 12 students whose parents or guardians received JobKeeper for at least three months or has received Job Seeker for at least three months from March 2020 onwards.
You don't need to register for the live event. Head to our Facebook or Instagram page at 5:00pm on Wednesday 9 June, and the live stream will appear on our Facebook profile and Instagram story.
If you'd like to receive notifications when we go live, click attending on the '2022 Uni Entry' event page on Facebook.
To keep receiving updates on our live events, follow our Facebook and Instagram page, and sign up for our Parent Updates.