Essential info sessions for Year 12 students
16 Mar 2022
Are you in Year 12 and thinking of applying for uni in 2023? Throughout the year, UAC will present a range of free online webinars and Facebook events to help you make the most of your application.
To kick things off, we'll be holding a uni admissions info session on Facebook in April. Also coming up, UAC Digital is back with the annual Year 12 Conference and the popular Let's Chat webinar series.

2023 UAC uni admissions information session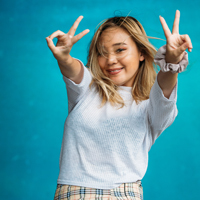 Join us for the 2023 UAC uni admissions information session on Facebook, 5pm to 6.30pm Thursday 7 April 2022. We'll be discussing 2023 uni admissions, key dates, early offers, and UAC access schemes.
This session will be presented by Kim Paino, UAC General Manager, Marketing and Engagement and our team will be online and ready to answer your questions via the comments or DMs. You can also tune in on our Instagram account, @uacinfo.

Year 12 Conference

Register for the Year 12 Conference now and join us between 6pm and 7.45pm Tuesday 26 April 2022.
It's the best way to find out about our participating universities, why you should consider them for future study, and what's coming up for you in 2022.

20 institutions will have a 5-minute block to highlight their best qualities and share useful resources. We'll be ending the conference with a presentation on key info to help you with your application.
Let's Chat: Medicine

If you're considering applying for medicine, register now for our Let's Chat webinar at 6pm Wednesday 4 May 2022.
A panel of experts from NSW universities will provide an overview of each medicine course they offer.
You'll be hearing from UNSW, University of Wollongong and Western Sydney University.

We'll also be sharing information about selection criteria and pathways to medicine and giving answers to the most commonly asked questions. A must for HSC students considering medicine.

Over the coming months, we'll be running Let's Chat webinars focused on popular fields of study such as teaching, health science, construction and engineering and more.
Check out UAC's key dates page for all upcoming events and important application dates.