Need financial support? Consider Equity Scholarships
05 Jul 2021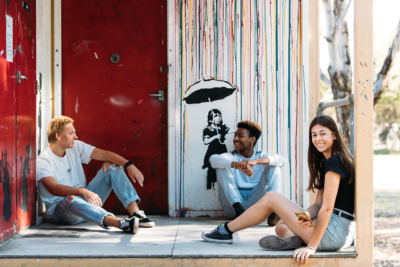 Equity Scholarships (ES) are generally awarded to students from low socio-economic backgrounds, particularly those who receive means-tested, Centrelink income support payments.
There are many other disadvantages that institutions can look at.
These include illness and disability, carer, refugee, indigenous and out of home care attributes, as well as geographic location and English language difficulties.
'University can be a taxing time,' said Adam Hennessy from UAC's Access team.
'If you are struggling financially and meet the criteria for an equity scholarship, jump on and complete an application so institutions know who you are and what you are going through.'

Scholarships vary according to institutions, they include financial remuneration, tutoring, book bursaries, accommodation, and the like. The nature of scholarships is entirely the province of individual institutions.
Applications are currently open. To apply, applicants need to be commencing studies in 2022 or currently studying at an institution.

All document and evidence requirements are available on our Equity Scholarships pages.
Some important details to know:
UAC guarantees assessment and inclusion in the Equity Scholarships offer round if completed applications are submitted 10 days prior.
Applications will not be assessed without supporting documentation.
UAC will send emails to applicants for insufficient or no documents.
UAC process applications and institutions make specific offers, all enquiries related specifically to scholarships should be directed to institutions.