Can I afford university?
18 Apr 2019
Dreaming about attending university but up late worrying about the cost?
With government loans, Equity Scholarships and other kinds of financial assistance on offer, there are many ways to get help with the costs of study.
How much does it cost to study?
Course costs depend on the course you are taking and the uni or college you choose to attend.
Here's a snapshot of the annual fees of popular courses:
Arts (3 years) up to $6,566 pa
Commerce (3 years) up to $10,958 pa
Communication (3 years) up to $6,566 pa
Education (4 years) up to $6,566 pa
Engineering (4 years) up to $9,359 pa
Law (4 years) up to $10,958 pa
Nursing (3 years) up to $6,566 pa.
Commonwealth-supported places
When you have a Commonwealth-supported place (CSP) at a university or higher education provider the government pays part of your fees. This part is a subsidy, not a loan, and you don't have to pay it back. You can pay the remaining fee up-front or defer your payment through HECS-HELP (the Commonwealth Government's loan scheme).
Are there any additional costs to university study?
Most university or college courses will require that you have access to assigned textbooks, a laptop, printing and an internet connection.
You may also need to consider the cost of accommodation if you plan to live away from home and travel to and from university.
What support can I get?
Government loans
Loan schemes such as HECS-HELP and FEE-HELP allow students to delay payment of their tuition fees.
Loan repayment for HECS-HELP debts is managed by the Australian Taxation Office (ATO). You will start repaying your loan once your income reaches a certain threshold (currently $51,957).
Pro tip: Apply for a Tax File Number; you'll need to provide it to your uni when you enrol.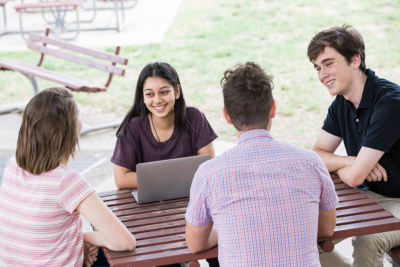 Government income support
If you are completing full-time study in 2020 you may be eligible for income support from the Commonwealth Government through Centrelink. There are a number of schemes that may help you as a student, such as Youth Allowance, Austudy, ABSTUDY, Education Entry Payment and Fares Allowance.
Learn more about income support.
Equity Scholarships
Equity Scholarships are awarded to students from low socio-economic backgrounds, particularly those who receive Centrelink income support payments.
Learn more about Equity Scholarships.
Why should I invest in higher education?
University or college is a great investment in your future. Recent studies have revealed that Australian university or college graduates have lower rates of unemployment and lower rates of underemployment across their working lives. There are many ways to subsidise the costs, so that you don't feel financially disadvantaged.