Be an early bird - apply now
28 Aug 2020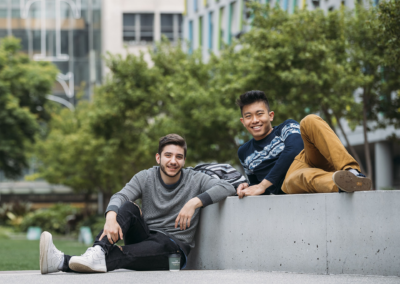 The early bird deadline is fast approaching if you're applying for undergraduate study in semester 1, 2021.
Early bird applications close at midnight Wednesday 30 September - submit your application before this date and you'll avoid the higher application processing charge.
Applications for Schools Recommendation Schemes, an opportunity for you to receive an early offer to uni, close at midnight on Sunday 20 September.
If you're in Year 12, apply early so you can focus on your exams.
Not sure what you want to do? That's very common and not a problem! After you submit your application you can change your course preferences as often as you like.
A reminder that many courses, including popular medical and music courses, have early closing dates so check the course descriptions so you don't miss out.

Our website has all the information on how to apply, processing charges and key dates you need. To be reminded about upcoming dates and news register for Directions, our monthly newsletter, in the signup box in the footer.
If you miss the early bird round, don't worry – applications for all courses starting in semester 1, 2020 close at midnight on Friday 5 February 2021.
If you have any queries about SRS, reach out to our Access team at srs@uac.edu.au.