Are you an international student?
04 Jul 2018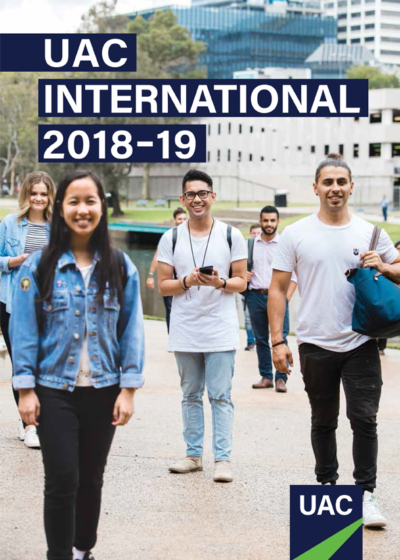 The UAC International 2018–19 booklet is for international students applying through UAC. The booklet lists more than 1,500 international fee-paying courses at UAC's 27 participating institutions and contains information to help international students apply for university.

Copies of the international booklet will be delivered to schools in early August.
Check out the international course search on our website for detailed course descriptions.