Apply early and avoid the distraction
29 Mar 2019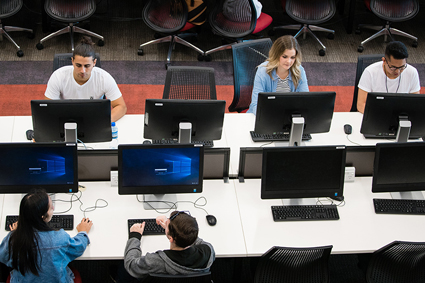 Applications for uni in 2020 through the Universities Admissions Centre (UAC) open next Wednesday 3 April.
Applications are opening earlier than usual to accommodate university trimesters and early entry schemes.
'It will be good to get it out of the way,' says Oliver Akayan, a Year 12 student at Killara High School, 'It will help me think about my uni choices now, while my mind is clear and I'm not distracted by exams.'
Although he's not one hundred per cent sure what he wants to study: 'I'm thinking economics,' Oliver has done some research.
'I've visited the University of Sydney, spent some time at NIDA so I'm familiar with the campus at UNSW Sydney, and done a tour of the University of Wollongong – they're all great,' he says. But he's keeping his options open.
By applying early, Oliver can focus on school and then come back later to review his course choices and finalise his selections.
'I have heaps of time to think about things and knowing that you can change your preferences throughout the year is great.'
Although not all courses for 2020 will be available, UAC encourages students to choose at least one course to lodge their application and then come back later to review and change their preferences. All semester 1, 2020 courses will be available from August as per usual.

For those who are undecided, UAC offers an online tool, Course Compass, so students can answer a few quick questions about their HSC subjects and be shown fields of study offered to recent applicants, just like them.
Early bird charges and SRS applications will close at the end of September and offer rounds and other deadlines will remain the same as previous years. Dates will be available on UAC's website from 3 April.
Second semester courses will also be available on Wednesday.
You can find out more about UAC's participating institutions, their courses and campuses by attending a 2019 open day.