ACPE fast-tracks students towards success
30 Nov 2020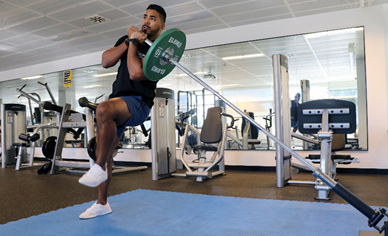 Pierre Citta: Bachelor of Sports Coaching (Strength and Conditioning)
Position: Fitness Coach at Orangetheory Fitness, Mosman
After a lifelong interest in sports, international student, Pierre, commenced a Bachelor of Sports Coaching (Strength and Conditioning) at ACPE.
'I've always been passionate about sports. I was an athlete when I was younger, so being able to learn how to train athletes at a high level and being involved with the sporting environment in Australia has been a great opportunity.'
Pierre was attracted to ACPE for several reasons – its history and established footprint in the sport and physical education industries, prime location within Sydney's premier sporting hub, Sydney Olympic Park, and access to state-of-the-art facilities. For Pierre, ACPE was the obvious choice: 'I saw the Sydney Olympics on TV, and then being able to study in the same environment and use the facilities was great'. Upon completing his degree in early 2020, Pierre gained employment as a fitness coach.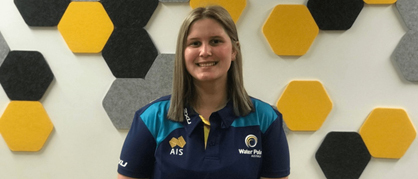 Lateisha Kenny: Bachelor of Sports Business (Leadership)
Position: Administration Officer at Water Polo Australia
Lateisha Kenny studied a Bachelor of Sports Business (Leadership) full-time and online, and is just one of our many students who graduated with a fabulous job opportunity.
ACPE students across several degrees are required to complete Work Integrated Learning (WIL), so Lateisha completed a 40-hour placement for her 'Preparing for the Sport Industry of the Future' unit. With the help of the Career Development Services team, Lateisha gained a WIL placement with Water Polo Australia.
We asked Lateisha about her experience with Water Polo Australia: 'My Work Integrated Learning experience with Water Polo Australia helped me understand the sports industry and gave me experience with different departments.'
Holly Tyrell, Water Polo Australia's National Development Manager, has overseen Lateisha during her placement and adds that the organisation was extremely pleased to support Lateisha through her WIL placement experience: 'We were so impressed with the attitude, enthusiasm, communication skills and efforts to integrate with the staff team that Teish demonstrated during her placement, that we offered her a position that became available.'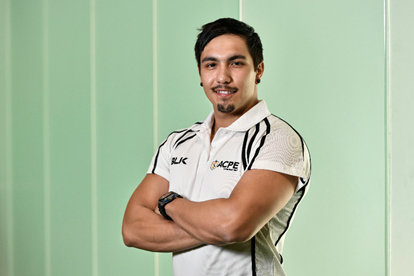 Jono Bruce: Bachelor of Health Science (Exercise)
Position: Postgraduate scholarship student completing a Doctor of Physiotherapy at Macquarie University
Former student, Jono Bruce, is one of ACPE's shining stars – an example of how studying at ACPE coupled with determination and hard work, can lead to great things.
Jono finished his Bachelor of Health Science with ACPE in 2017. He was drawn to ACPE's Bachelor of Health Science (Exercise) by the smaller class sizes and pathway to postgraduate study. Jono applied himself and was very determined. The competitive nature of the field meant that Jono knew he needed to do well in all subjects to undertake his goal – a postgraduate degree.
Jono excelled in his degree and was ACPE's College Medal Winner (Dux). He graduated and obtained a Macquarie University scholarship to study a Doctor of Physiotherapy.
'Toward the end of my final year at ACPE, I started to look at postgraduate study. I was able to transition quite smoothly into the Doctor of Physiotherapy, as I met all the prerequisites and was able to adhere to the GPA average needed to apply. ACPE was very helpful and provided me with a strong foundation of knowledge.'