Access and scholarship schemes – get busy
26 Apr 2019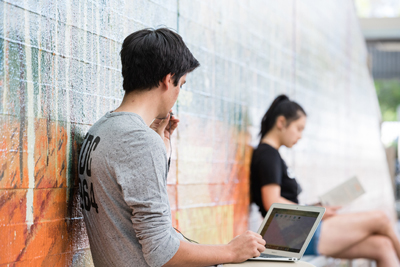 It only takes 15 minutes to apply for uni, but applying for an access scheme or scholarship may take a little longer.
These applications often require supporting documentation – from you and your school or other professionals – so we recommend you take advantage of applications opening early this year and get your access scheme or scholarship application underway.
An application for Educational Access Schemes, for example, requires you to supply an applicant statement to explain your circumstances. Depending on the category of disadvantage you have applied for, you may also have to supply supporting documentation such as an educational impact statement from your school, medical certificates or a medical impact statement from a medical professional, legal papers, financial statements or information from Centrelink, or immigration records.
An application for the Schools Recommendation Schemes needs to be rated by a teacher at your school, so it's a good idea to apply for this scheme early so they have plenty of time to supply the information UAC needs about you.
The bonus of doing all this now means you won't be running around later in the year while you – and your teachers – are preparing for your final exams.
Find out more about scholarships, early offers and access schemes.